English
We have developed our Key Stage One (Years 1 and 2) and Key Stage Two (Years 3, 4, 5 and 6) curriculum to meet the requirements of the new National Curriculum introduced in 2014,
www.gov.uk/government/collections/national-curriculum
In the Early Years Foundation Stage (Nursery and Reception) teaching and learning is based on the Early Years Foundation Stage curriculum,
www.gov.uk/government/publications/early-years-foundation-stage-profile-handbook
Reception and Nursery children carry out a range of early Literacy activities as part of their daily teaching and learning. Children have access to a writing materials and wide variety of resources that encourage high quality early literacy experiences. These include: opportunities for speaking and listening, reading, mark making, identification and use of phonic sounds, role play, small world play and activities to develop fine motor control. Early writing skills are also developed though activities such as story scribing.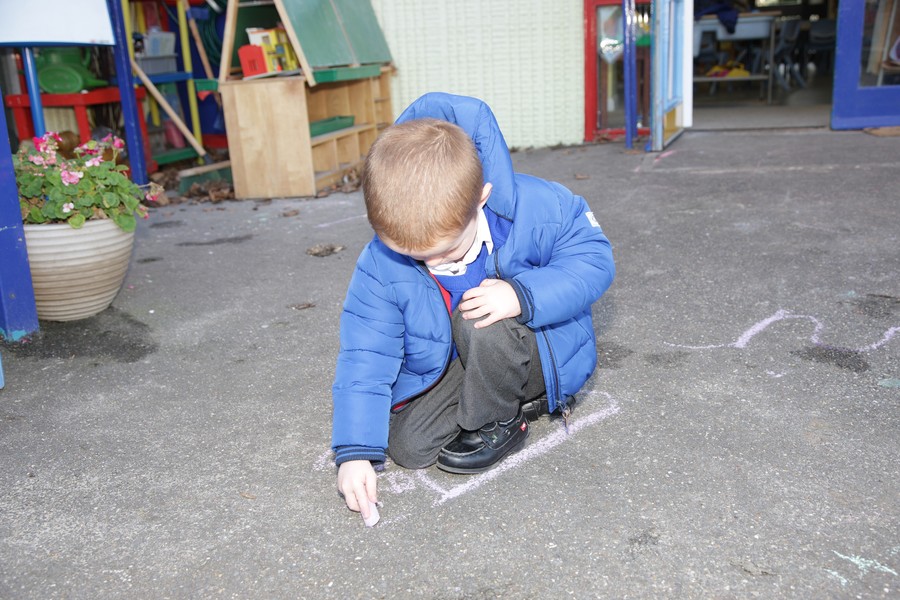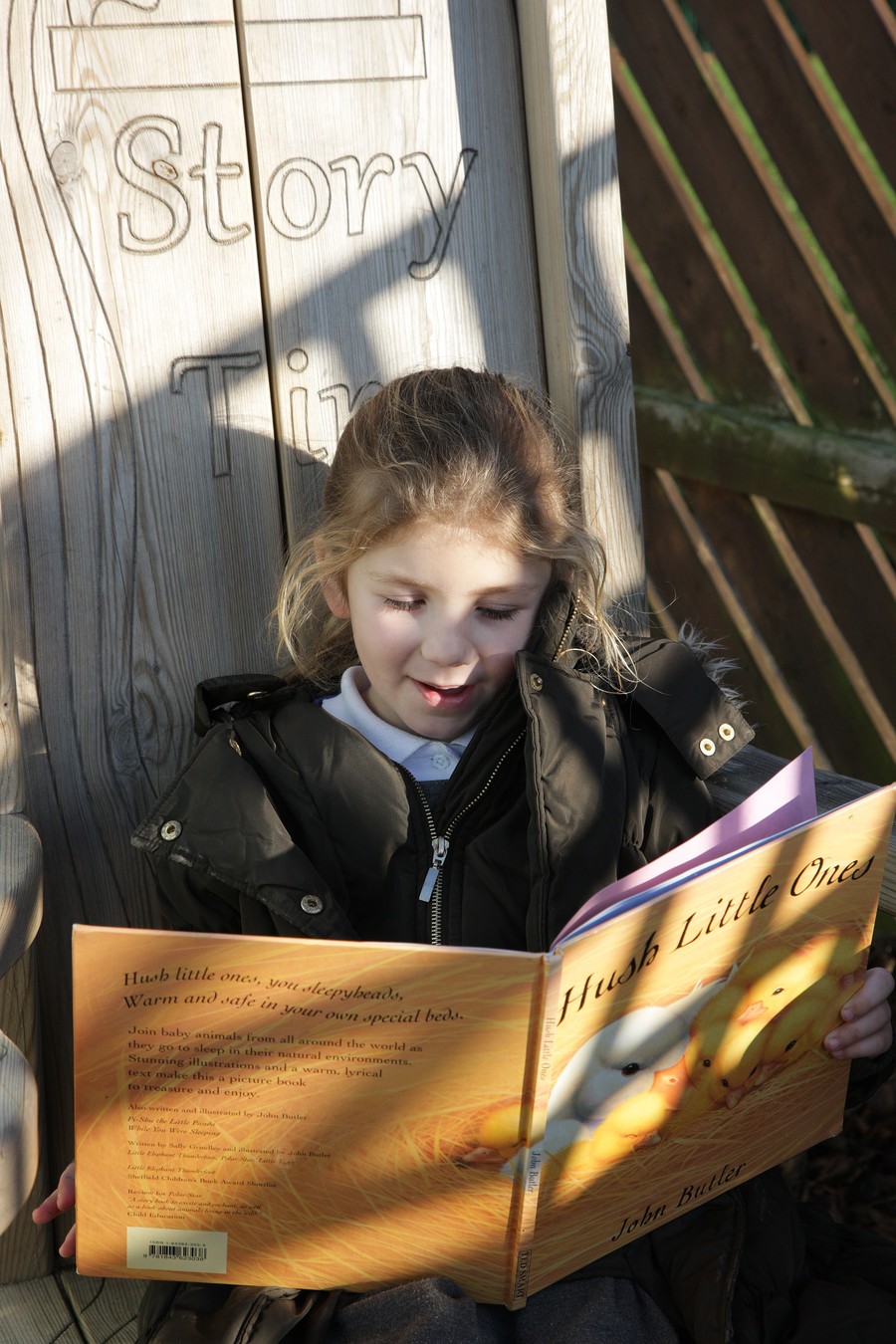 In Key Stage One, Year 1 and 2 children have a daily English lesson concentrating mainly on the development of reading, writing, speaking and listening skills as established by the National Curriculum and learning is planned and developed alongside the abilities of the children and texts being covered in each year group. In addition they have daily phonics lessons based on the Letters and Sounds scheme.
In Key Stage Two, Years 3, 4, 5 and 6 children also have a daily English lesson to develop the knowledge and understanding as established in the National Curriculum. Grammar skills are taught within the English lesson and discrete spellings lessons are taught daily. Those children's whose phonics skills are still developing continue their phonics learning in intervention groups.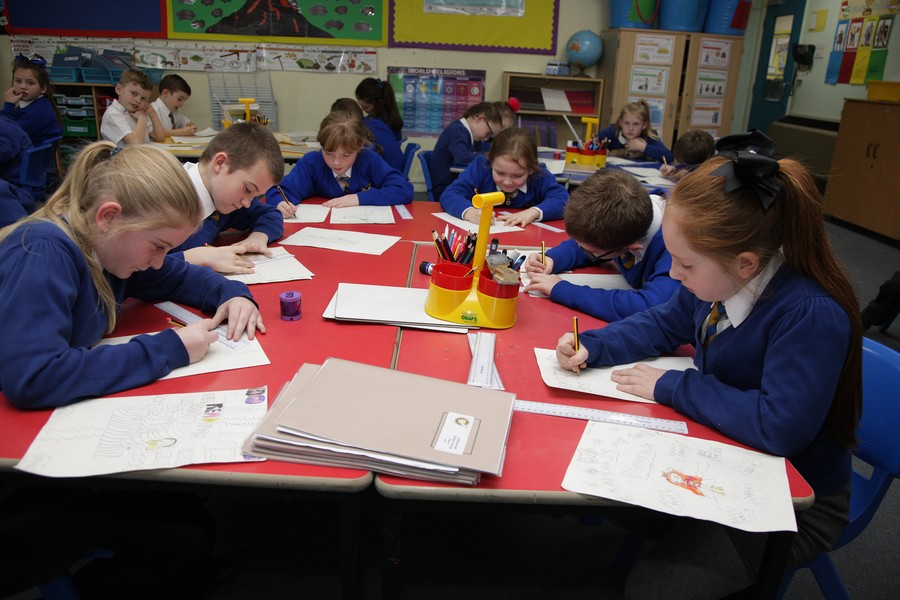 There is a balance of work between:
Shared activities where the whole class and the teacher work together

Independent activities where the children work on their own

Guided activities, where the children work in a small group with an adult
Guided reading and guided reading skills sessions also take place, with a staff member undertaking a reading based activity with a small group of children. This starts from the beginning of the academic year for children in Key Stage One and Key Stage Two. The children read daily as part of their shared activities this could be through phonics work, comprehension activities and grammar work.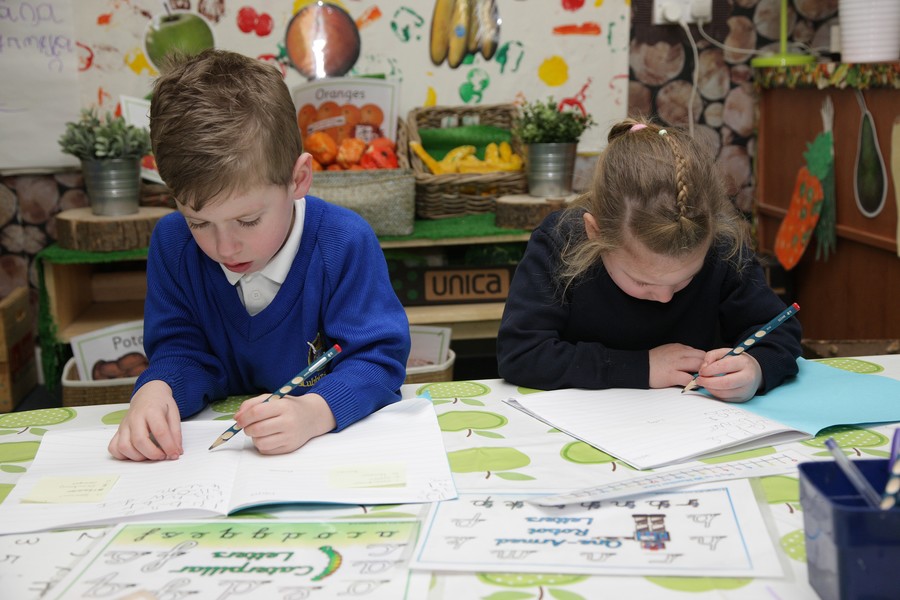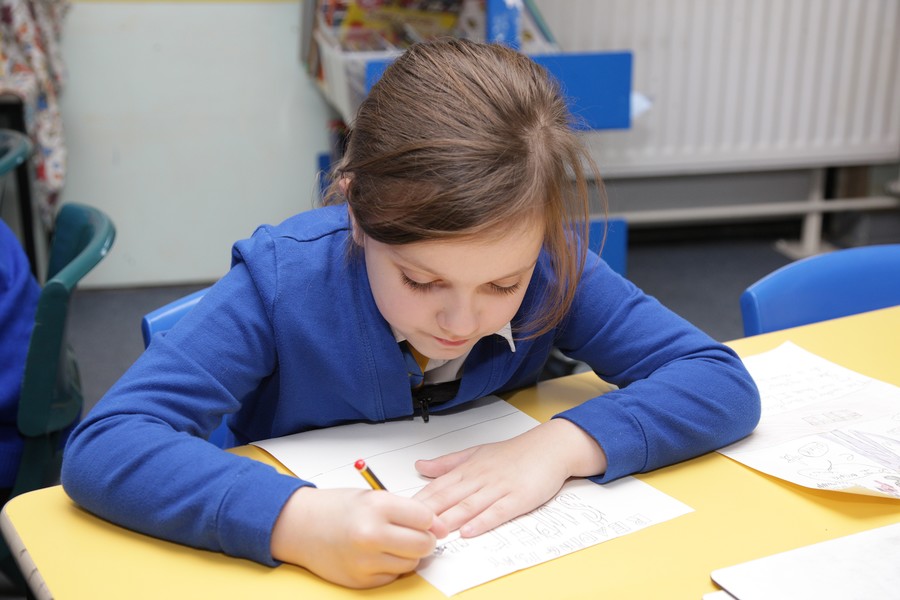 In Early Years each class has its own reading area where children are encouraged to look at and share books together. There are opportunities for children to read and share books with adults and regularly listen to a range of stories both inside and outside the classroom. Each class in school has a book corner which has a wide range of texts available for children to enjoy.
We use Letters and Sounds (see link to letters and sounds website - http://www.letters-and-sounds.com/) throughout the school for our phonics planning and teaching. The children are taught in the phonic phase appropriate to their ability with letters and sounds having 6 phases for phonics teaching. We also use Jolly Phonics songs and rhymes to support the phonics learning in Nursery and EYFS (see link to Jolly phonics website – www.jollylearning.co.uk) This helps the children to help learn sounds and aids their reading by developing sound and word work further. Phonics Play is also used throughout the school, the majority of the games can be accessed at home for free www.phonicsplay.co.uk .
The children read a variety of texts including fiction, non-fiction, plays and poetry. Children bring home an individual reading book to read at home with their parents. We encourage parents to read regularly with their child at home and write a comment in their home/school reading book, as well as encouraging them to change their book in class when they have finished it. English home learning activities are also sent home.
English activities focus on the development of reading and writing skills, including the teaching of spelling and grammar, comprehension and a range of other English based skills.
Speaking and listening skills are developed through drama, role-play, individual and group discussion. Each child has a learning partner to enable them to discuss their work and prepare ideas.
Each class is able to use the library weekly, and the children will often bring home a library book of their choosing. The children use a variety of ICT programs that develop their word processing, creative and control skills. They also use the internet to research, and to develop their literacy skills. There are two computers in each classroom and all of the children from years 2 to 6 participate in computing short courses. In addition to this, each class has an interactive screen and iPads are used on a daily basis in EYFS. As with all lessons, we share the learning objectives and the success criteria with the children to enhance their learning.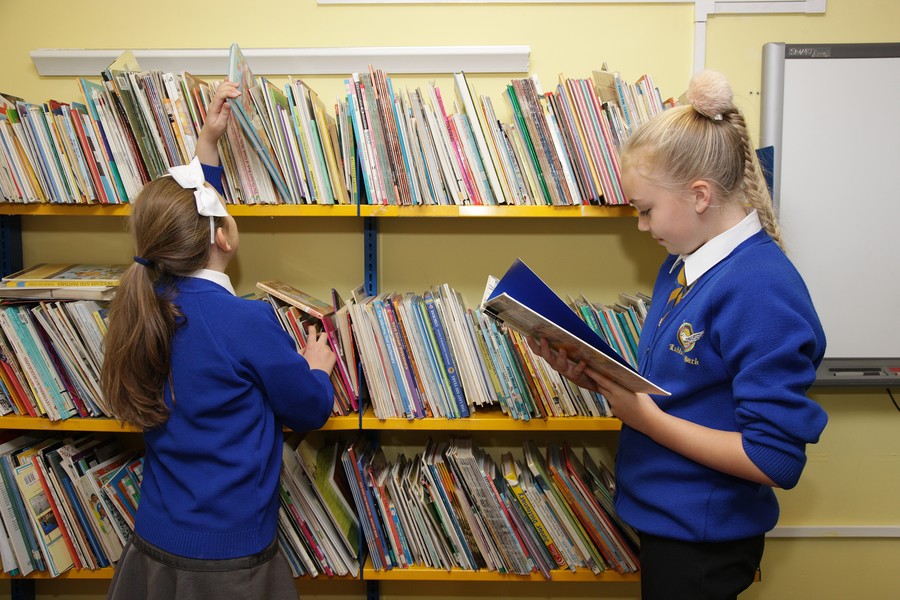 Additional Phonics Information for Parents: