Year 5
Resources to use at home:
What we have been learning in Year 5- Autumn 1
Last half term, Year 5 began their first topic, Business and Enterprise. The topic began with an exciting hook day held at Kent's Hill where we learnt about different careers including the job role, skills and qualifications needed. During our topic, we wrote for many different purposes by writing a job specification, narrative, healthy living speech and a discussion on whether to sell vegan food at our tuck shop. We learnt how to design and create a product to sell and raised money for our class. During science, we investigated the properties of different materials. The children investigated the way temperature affects solubility, how to separate mixtures and reversible and irreversible reactions.
What we have been learning in Year 5- Autumn 2
This half term we have been learning about Crime and Punishment. Again, we began our topic with a hook day but this time a crime had happened at Lubbins Park. The children became detectives and journalists and wrote a newspaper report about the crime. Around Bonfire Night, we learnt about Guy Fawkes and wrote a letter persuading him to not commit treason. We have also learnt about Banksy and the children created their own Banksy inspired works of art to support the message of anti-bullying. We have read the book 'Rose Blanche' and learnt about life in a concentration camp. In Science, we have learnt about forces including drag forces. The children investigated air resistance by creating parachutes.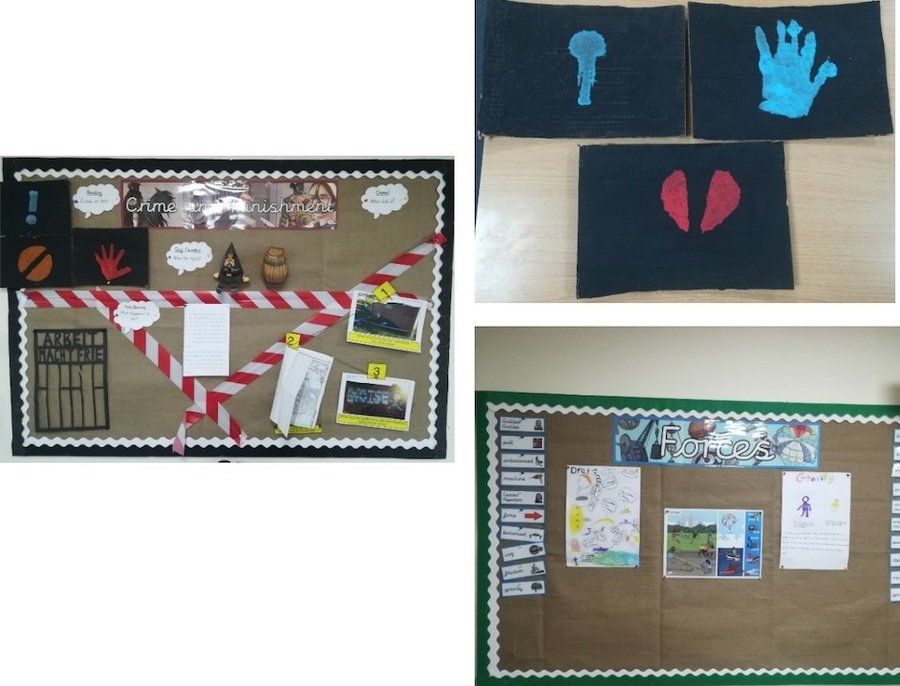 What we have been learning in Year 5: Spring 2
This half term, we have been learning about World War 2. We began our topic with a hook day in which the children dressed as evacuees and learnt what life was like for them by writing a diary. During Reading week, the children read Noor Inayat Khan and re-wrote an extract of the story using descriptive features. During Science week, the children learnt about different scientific journeys such as air pollution, space travel and desert journeys and shared their experiments with Parents at the Science Fair. In DT, we learnt about Anderson shelters and pilot goggles and the children designed, created and evaluated these. The children wrote a set of instructions of how to build an Anderson shelter. During Science, we learnt about the human life cycle, gestation periods and life expectancy and changes in old age. Our French topic was also WW2 and the children learnt about the war in French using their decoding skills. We also incorporated WW2 into PE in which the children learnt and created dances that were WW2 themed. Valuing difference was our PSHE topic where we learnt about people's differences and how to respect those differences. In Music, the children learnt how to sing The Fresh Prince of Bel Air and analysed different songs.