Year 6
Resources to use at home:
What we have been learning in Year 6- Autumn 1
Last half term, Year 6 embarked on their first topic, Japan. The topic began with an exciting hook day held at Kent's Hill where we took part in sushi making, origami, Japanese pictures and karate. During our topic, we looked at Japanese culture including: food, clothing and religion. We looked at the book Kensuke's kingdom by Michael Morpurgo, and even created our own Modroc island. During science we looked at how light travels and how we see light. The children investigated what happens when we look at light through filters and created periscopes to help us see around corners and over things.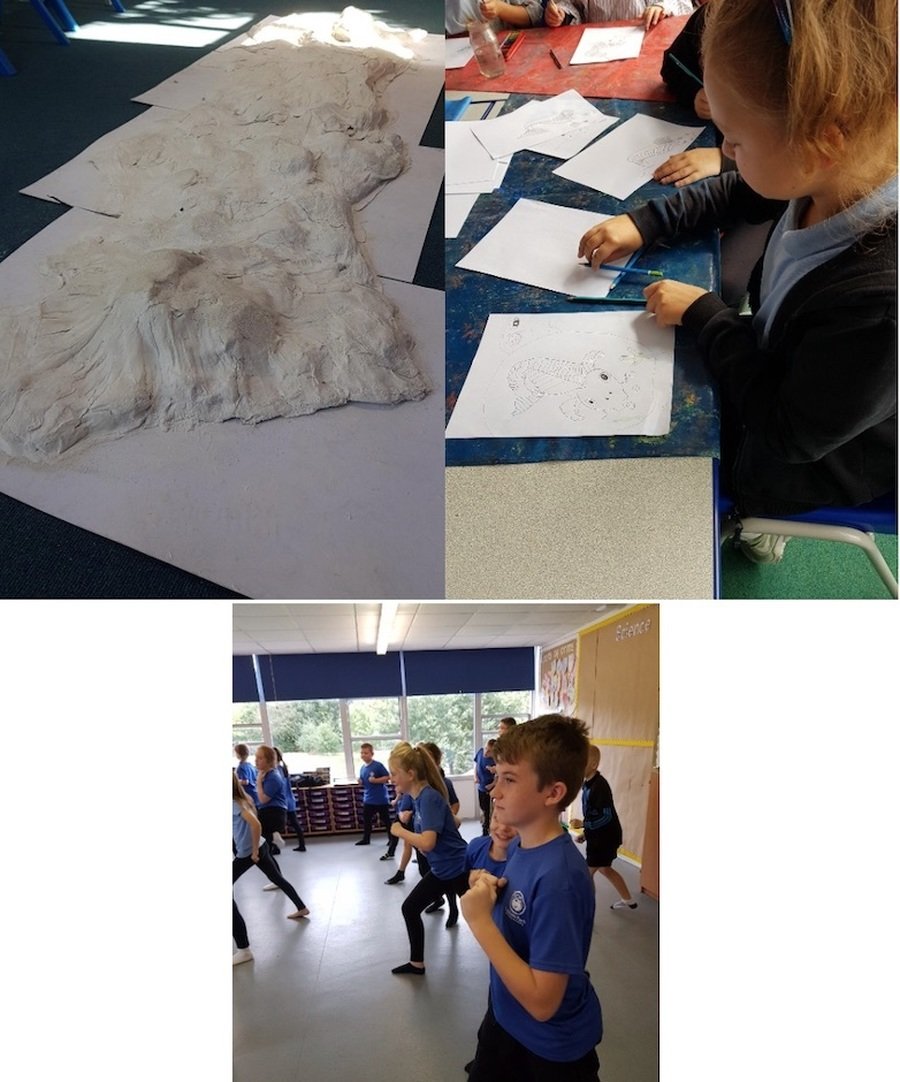 What we have been learning in Year 6- Autumn 2
This half term we have been learning about Extreme Earth. Again, we began our topic with a hook day at Kent's Hill. This time we were lucky enough to meet real life storm chasers. We learnt about Tornado alley and how to plot and track tornados. We have also learnt about how earthquakes and tsunamis happen and what causes volcanoes to erupt. We have looked at classifying animals in science including mammals, amphibians, reptiles and molluscs. We have also begun an experiment looking at what conditions cause mould to grow quickest.
In addition, we had the pleasure of welcoming musicians from the Canvey Zingt project to our school and performing alongside other schools.