Year 4
Resources to use at home: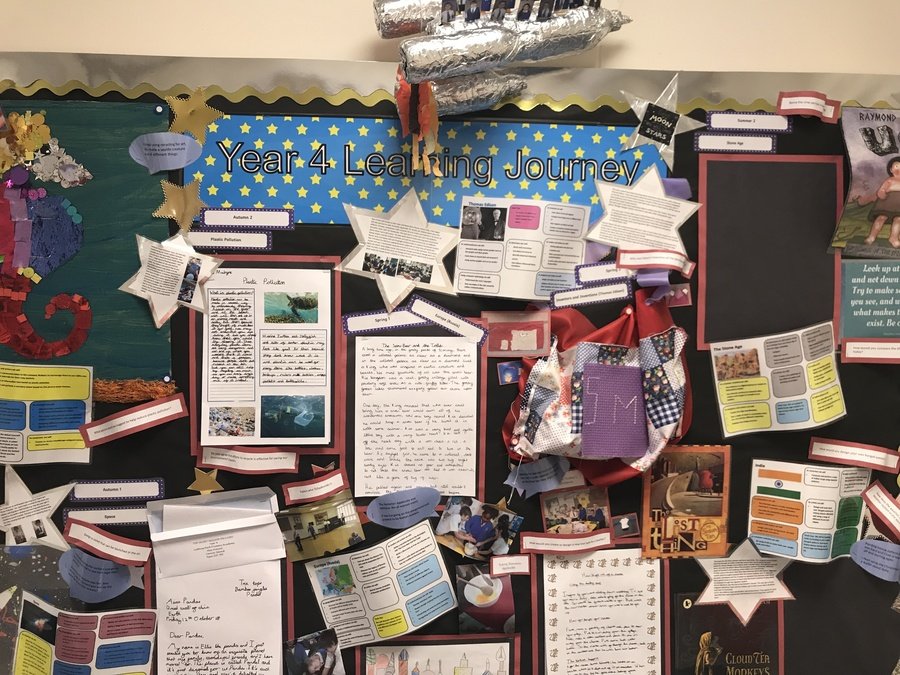 What we have been learning in Year 4- Autumn 1
Year 4 had had an exciting term learning about Space. Our space topic covered the big space race debate, learning about Neil Armstrong, how day and night is caused by the Earth's rotation and learning what forces are needed to launch a rocket. The end of the topic finished with the class creating their own rockets and launching them on the field.
What we have been learning in Year 4- Autumn 2
During the 'Plastic Pollution' topic, the hook day involved sorting out 'clean' rubbish between recyclable and non-recyclable materials. They have also learnt about the Giant Pacific Garbage Patch – a large island of floating plastic – and how this has an effect on the seas and the wildlife. The children have learnt how to use PowerPoint to present a bar graph and use different plastic materials to create pieces of art inspired by Jane Perkins. In Science, they have learnt about the water cycle and how to identify whether something is a solid, liquid or gas. One experiment was to test if air weighed anything by comparing the weight of a deflated balloon with a blown-up balloon. Year 4 finished their topic by writing a persuasive letter to Walkers to convince them to make their crisp packets from recyclable, compostable or biodegradable material.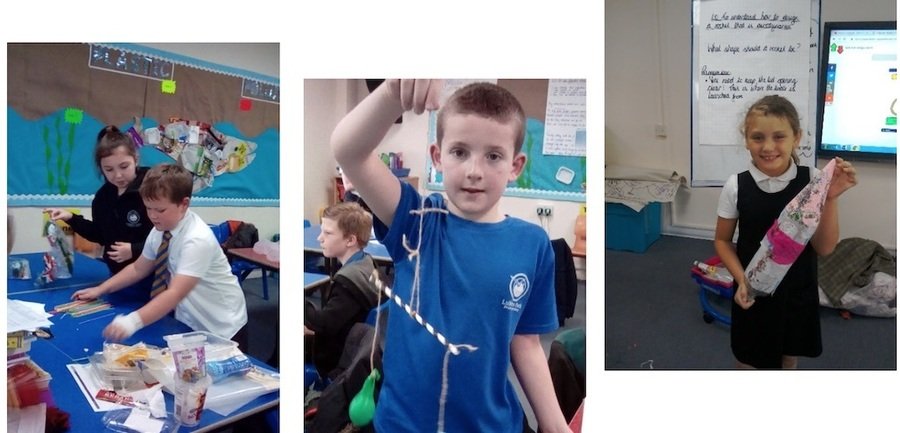 What we have been learning in Year 4: Spring 2
This term, Year 4 have been learning about inventions and inventors with a focus on Thomas Edison. They have learnt about his early inventions and written a biography on his life as part of their History lessons. As part of the topic of inventions, year 4 have looked at early clocks and made their own clocks to learn how to tell the time as part of their topic maths lessons.
This term year 4 also had a workshop about e-safety from the 2 Johns. They learnt about 'Stanger Danger Online' and how to stay safe while using popular apps.
This term year 4 have taken part in World Book Day where they participated in various activities from writing a book review on a t-shirt and performing a Michael Rosen story. For International Women's Day they used pastels to create fossil drawings when learning about Mary Anning and wrote poetry on World Poetry Day.
Science Week was also celebrated this half term. Year 4 learnt about the importance of bees in pollination, how runny different liquids were, learning about neurons and the most exciting lesson was creating electrical circuits using salt dough.
To finish the term, the class are being inventors and designing and creating a belt/apron for a teacher to use in the classroom. They have to consider the design, practicality and who they are designing for. As part of the project, they will learn sewing skills and other joining techniques using textiles.
What we have been learning in Year 4: Summer 1
The topic for the first summer half term was India. The children started their learning through an Indian hook day where they learnt about Rangoli patterns, henna designs and a dance with a Zumba twist. Throughout the half term, the class has learnt about the monsoon season, Fairtrade, different types of transport and studying where India is on a world map.
In their science this term, they have been learning about the human digestion system and thoroughly enjoyed their first lesson making 'poo'! It was just bananas, cornflakes and lots of water to represent the stomach acids but it was a great hands-on lesson to learn how the food is chewed up, broken down and passed through the digestion system. They also learnt the effects of not brushing their teeth and used fluoride toothpaste to wash stains off a duck egg. Also in this term was the trip to the Neasdon Temple. This was part of their religious education topic and the children got to learn more about Hinduism and how it is practised. In P.E. the children have started their swimming lessons. They appear to enjoy their first two swim lessons and look forward to continuing them next half term.