Year 6
Resources to use at home: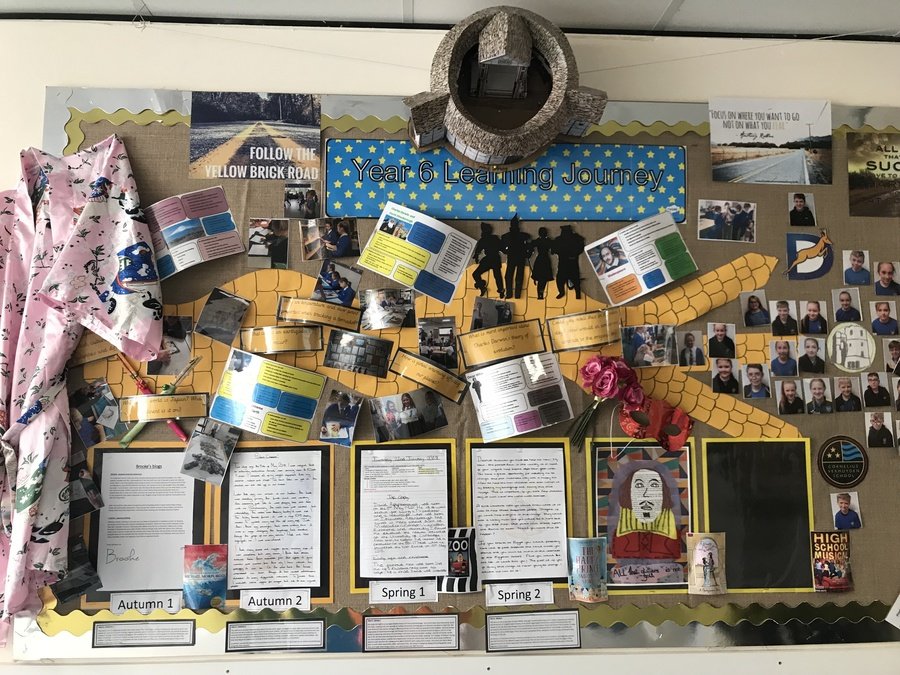 Year 6 - Autumn term
What we have been learning in Year 6- Autumn 1
Last half term, Year 6 embarked on their first topic, Japan. The topic began with an exciting hook day held at Kent's Hill where we took part in sushi making, origami, Japanese pictures and karate. During our topic, we looked at Japanese culture including: food, clothing and religion. We looked at the book Kensuke's kingdom by Michael Morpurgo, and even created our own Modroc island. During science we looked at how light travels and how we see light. The children investigated what happens when we look at light through filters and created periscopes to help us see around corners and over things.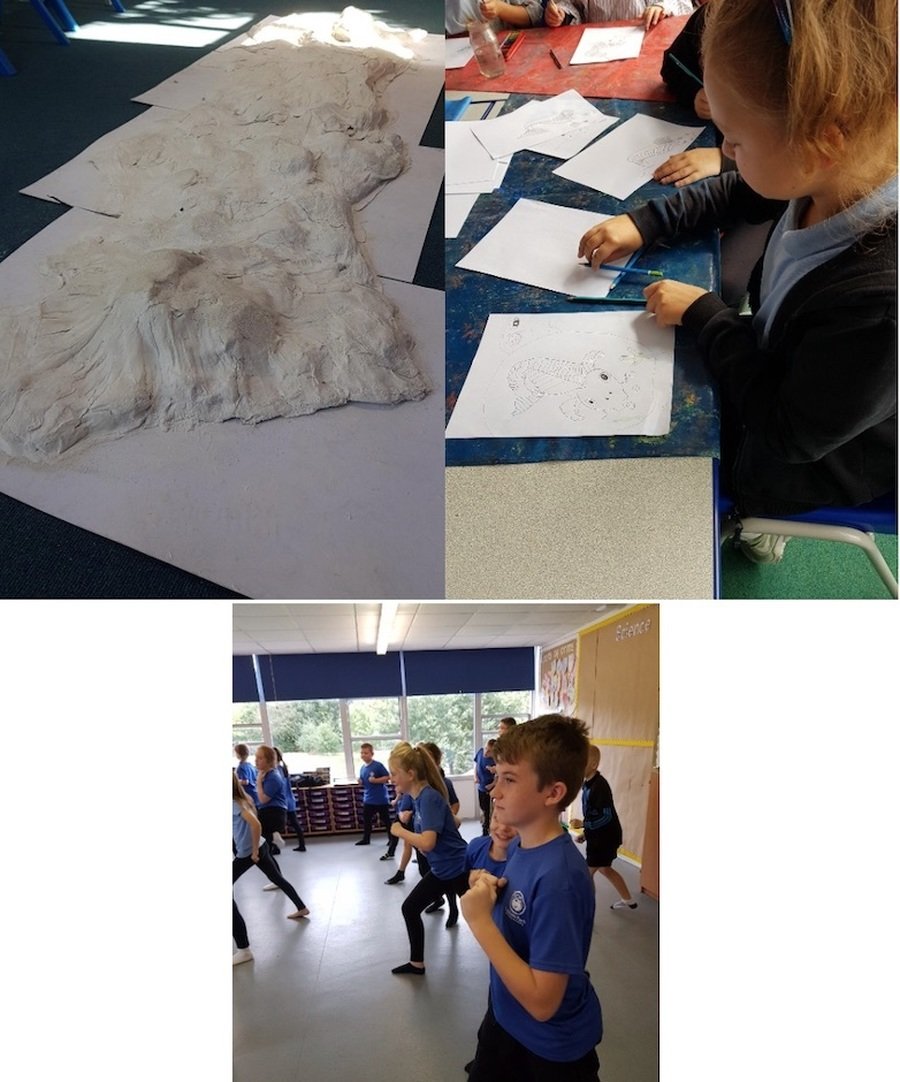 What we have been learning in Year 6- Autumn 2
This half term we have been learning about Extreme Earth. Again, we began our topic with a hook day at Kent's Hill. This time we were lucky enough to meet real life storm chasers. We learnt about Tornado alley and how to plot and track tornados. We have also learnt about how earthquakes and tsunamis happen and what causes volcanoes to erupt. We have looked at classifying animals in science including mammals, amphibians, reptiles and molluscs. We have also begun an experiment looking at what conditions cause mould to grow quickest.
In addition, we had the pleasure of welcoming musicians from the Canvey Zingt project to our school and performing alongside other schools.

What we have been learning in Year 6: Spring 2
This term our focus has been on Oscar Wilde. The children showed great maturity and developed an in depth understanding of the British Legal system around the subject of homosexuality, when looking at his life. We looked at how the laws have changed since the Victorian era and whether it was right to send him to prison. In class, we looked at the format of a court room and took part in a mock trail based around Oscar Wilde. In writing, we looked at the story of the Happy Prince and wrote a persuasive letter, asking the Swallow to stay and help to raise the hopes of the city.
In Science, we have been looking at Animals including humans. We looked at the circulatory and digestive systems and the function of the different organs within these. We took part in an experiment to show the stages of the digestive system (we even made poo!). This enabled the children to then write a detailed explanation of how the digestive system works.
What we have been learning in Year 6: Summer 1
During the first half of the Summer Term, Year 6 worked hard in order to prepare themselves for their SATs. The children took part in booster sessions and regular reading and maths lessons in order to fully prepare them for their impending SATs. When the SATs arrived, the children worked with great enthusiasm and confidence, tackling even some of the hardest of questions and were a real asset to all involved. Our topic this term was Shakespeare. We read the story of Romeo and Juliet and took part in drama based around this. In Science we looked at the topic evolution and inheritance. We identified traits people have inherited from their parents and began to identify how animals have adapted to different environments. This term we also introduced the colours of regulation into our classroom, enabling the children a visual way to share how they are feeling at different points in the day. Although only a short half term, Year 6 showed great maturity and were a credit to the school and their parents.
28.06.2019 – Normandy Arrival Day
Despite our early starts, the children were in good spirits and enjoyed a few movies on their journey to our first stop at Rouen.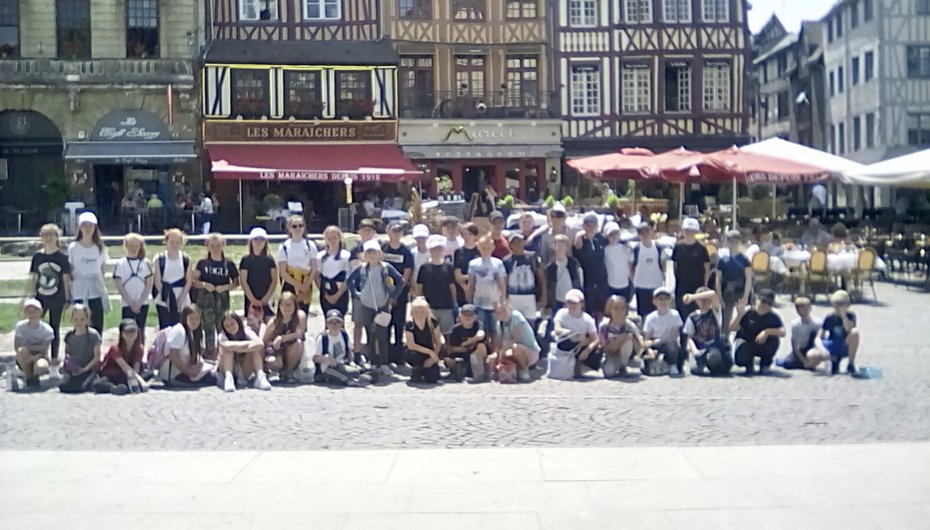 Whilst in Rouen we had lunch outside the cathedral where we learnt about the history of the capital of Normandy. Rouen is one of the most ancient and historic cities in France. It's also one of the prettiest. Colourful, half-timbered houses line the narrow cobbled streets and gruesome gargoyles glare down at you from the tops of the Gothic buildings!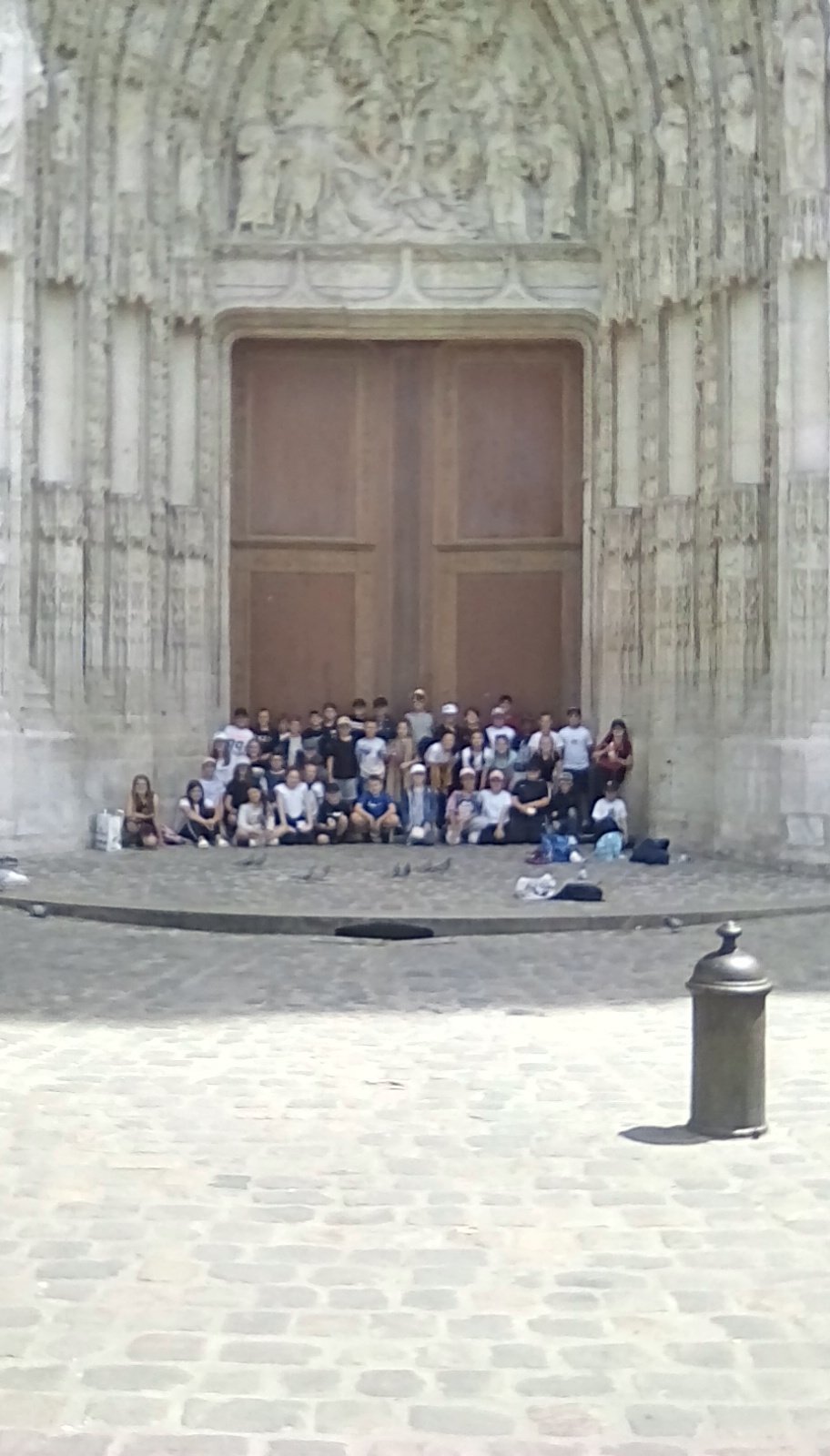 We learnt about one of the most famous Gothic cathedrals in the world – Notre-Dame of Rouen. We discovered it has the tallest spire in France and inspired some of Monet's paintings!
Did you know, one of the cathedral's towers is called "Tour de Beurre" this translates as tower of butter! This is because it was built with money raised by locals who wanted to eat butter during Lent.
The Gros Horloge is one of the oldest clocks in France and we walked under the arch beneath it.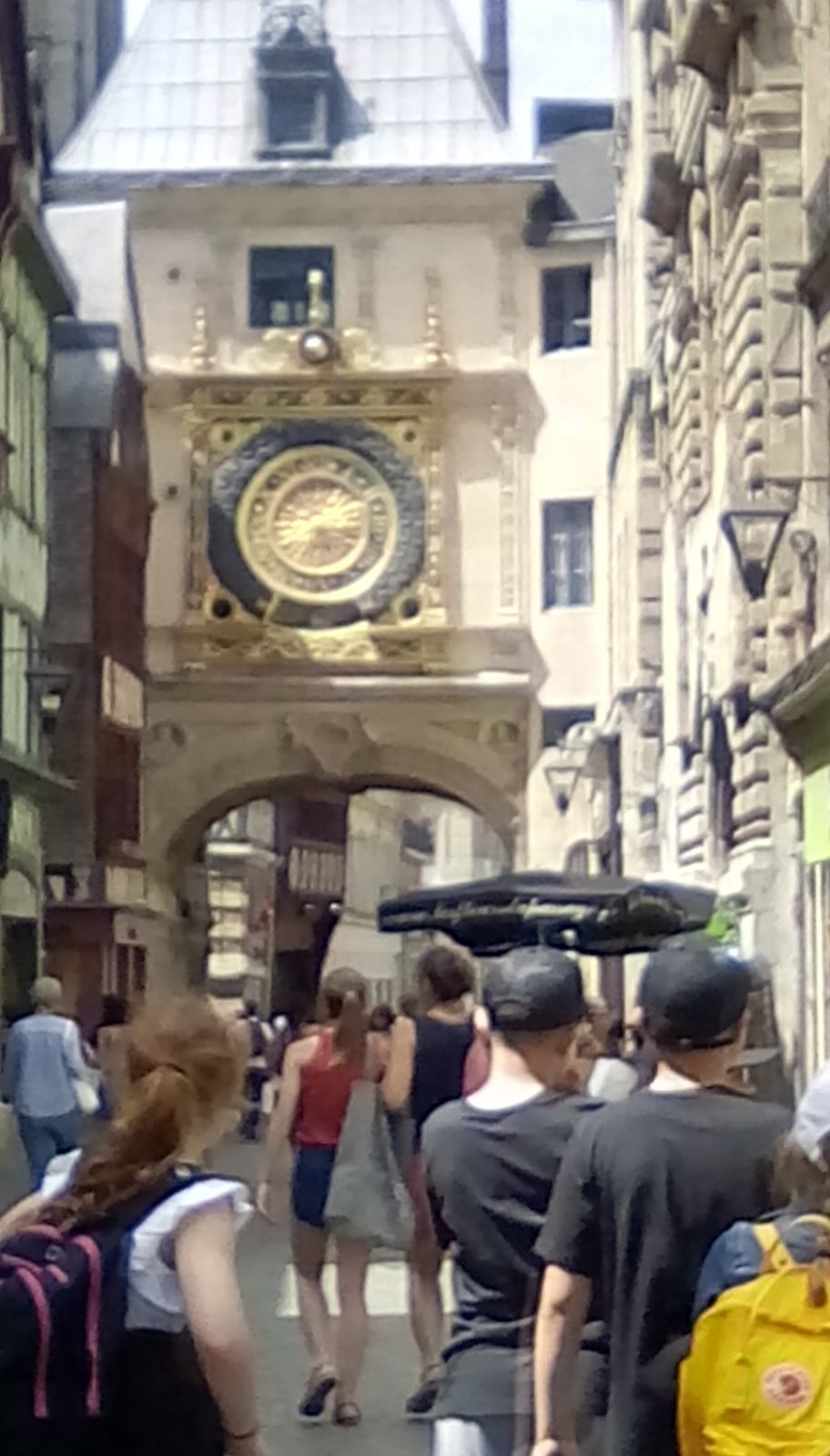 We also learnt about the brave and trying tale of Jeanne d'Arc – an inspirational young lady at only 19 when she was burnt on the stake.
We have had a brilliant day, enjoying the nice weather followed up by a game of 'It's a Knockout' this evening.
We're looking forward to visiting Bayeux tomorrow!
29.06.2019 Day 2 of Normandy
Our day started with a continental breakfast – we all loved the croissants! We then headed to Bayeux where we set off in our groups to purchase a rather tasty lunch – some of our purchases comprised of: roasted chicken, strawberries, ham, salami, olives, cherries, watermelon, bananas and baguettes, before settling down in front of Bayeux Cathedral to eat our purchases.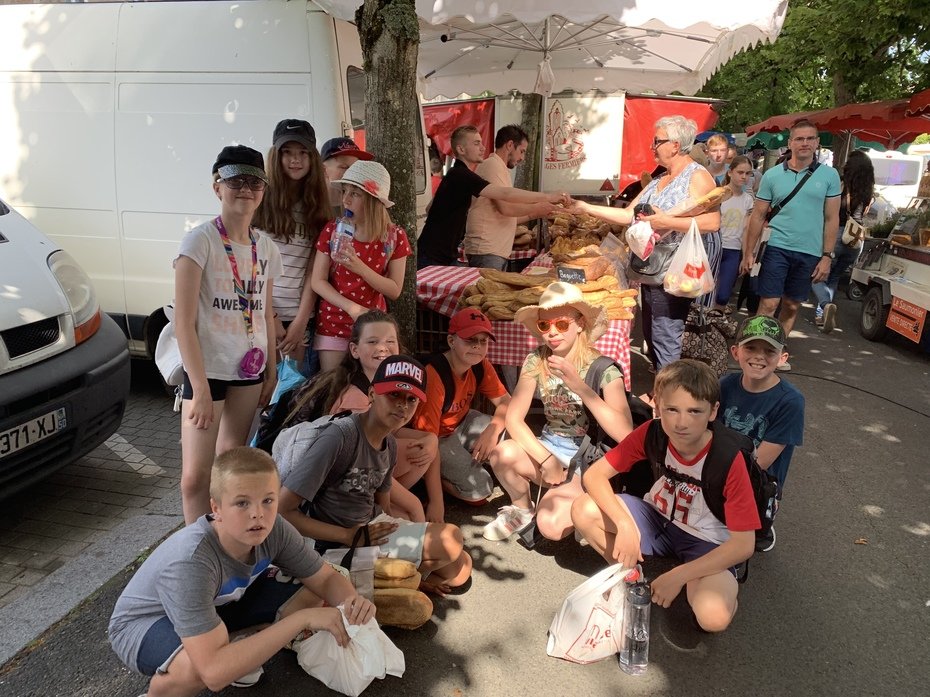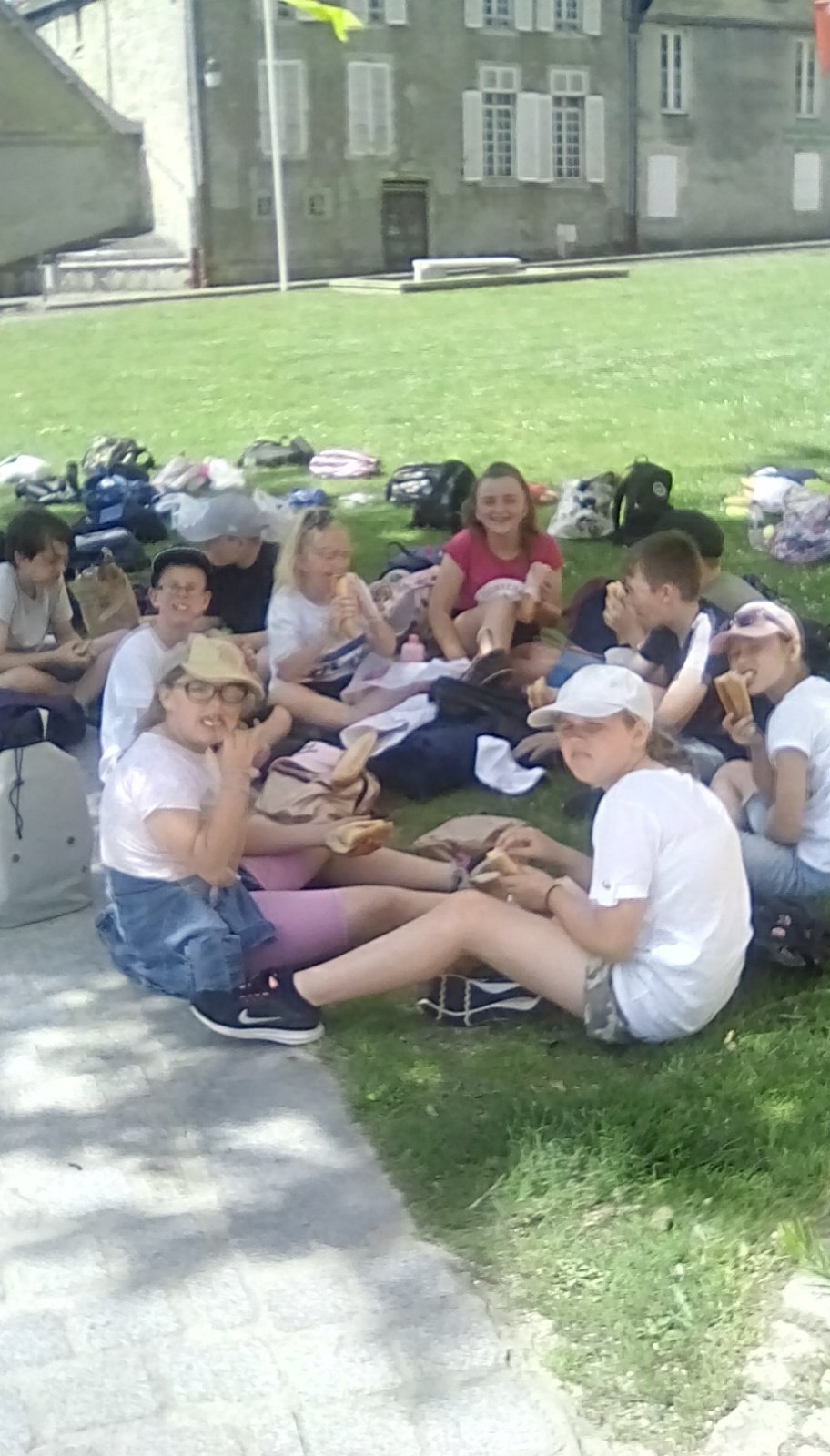 Once lunch was over, we headed into Bayeux Cathedral. The children were very respectful when looking at the candles lit in memory throughout the cathedral. We went down into crypt and saw some beautiful paintings on the ceilings and walls.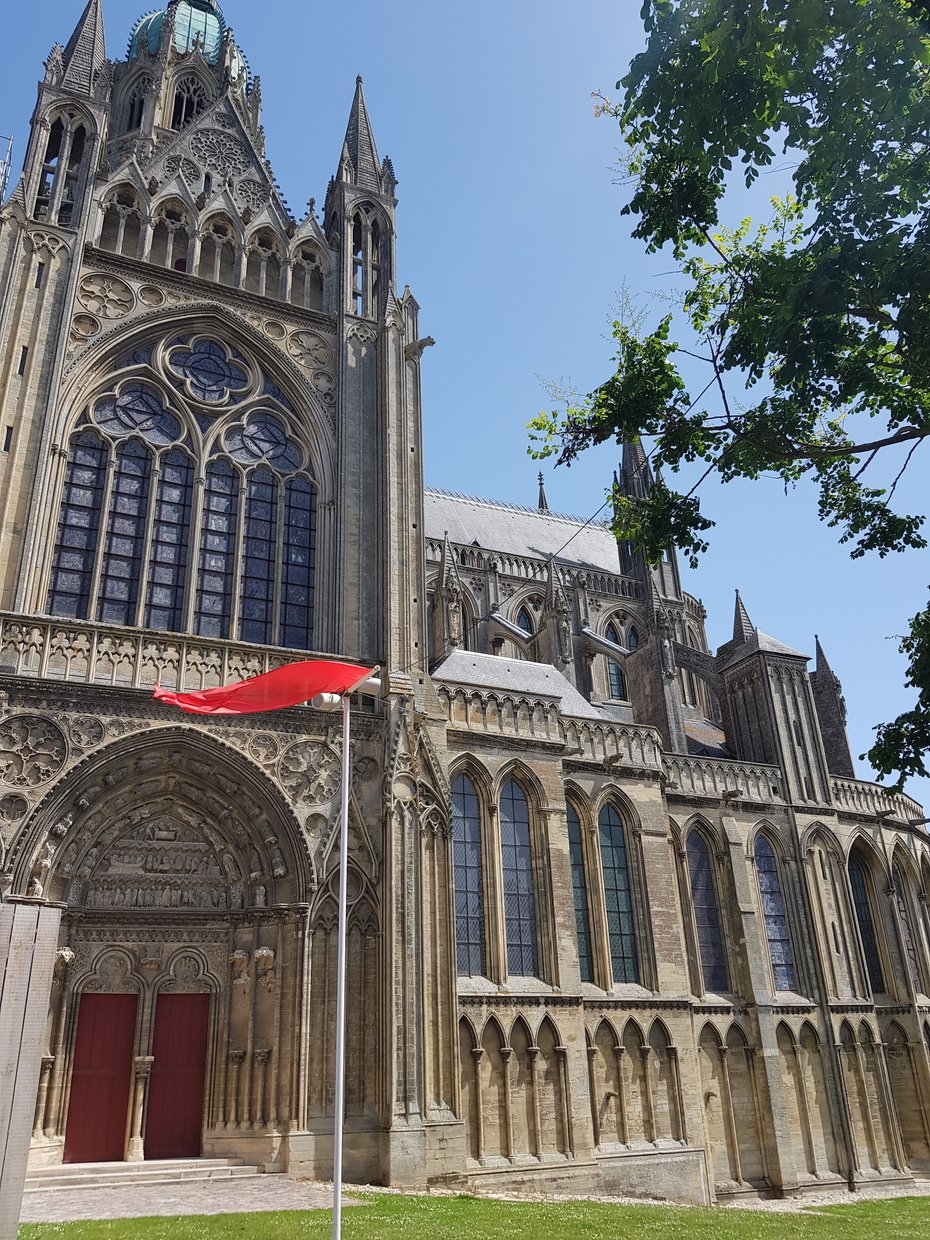 We headed to the Bayeux tapestry and using the audio guides, we learnt all about the Battle of Hastings – we were engrossed in the story and learnt lots of interesting facts.
On our way back to the Chateau, we stopped off at the British Cemetery and paid our respects to soldiers of the Common Wealth who had fallen during World War 2 – we laid a wreath and some crosses in memory of them.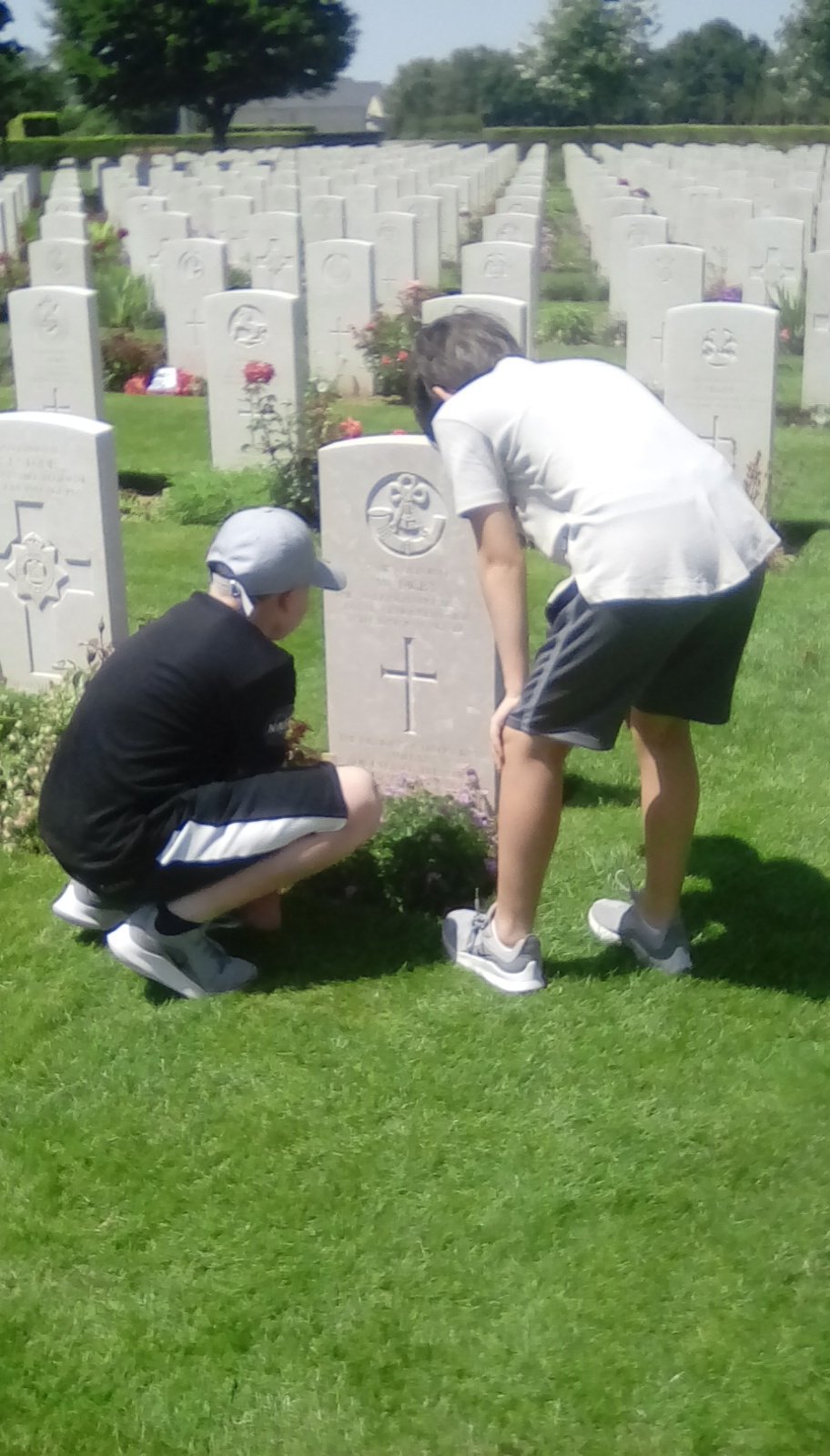 When we arrived back to the chateau, we headed straight to pool to cool off and then started our scrap books so that we can remember our excellent weekend.
Our evening has been finished off with fish and chips and karaoke!
We're looking forward to the 360 cinema at Arromanche tomorrow.
30.06.2019 Day 3 of Normandy
After our continental breakfast this morning, we headed to Arromanches to experience the 360 degree cinema – lots of us were very moved by the images and voice clips that we heard. It was particularly poignant when we learnt that this all took place on the beach directly below us.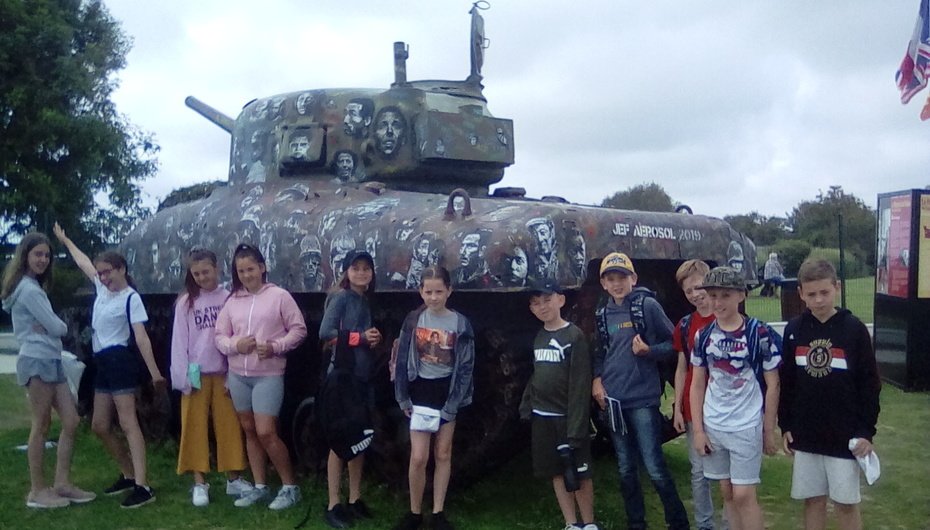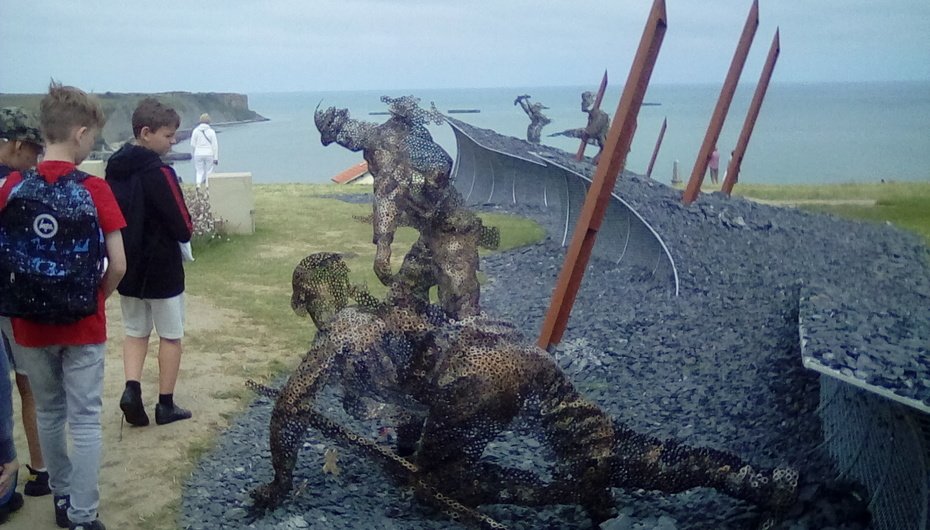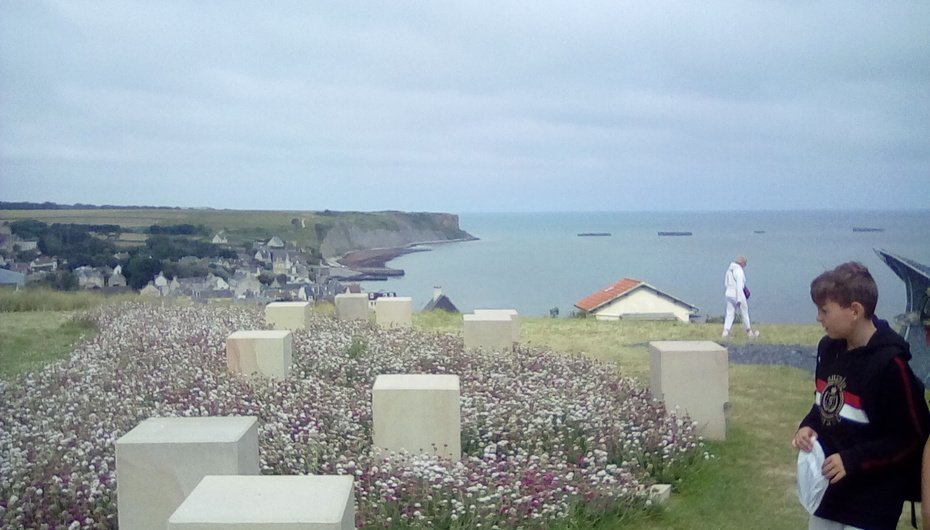 We headed to Longues-sur-Mer for a packed lunch where we went inside the casemates at the German batterie. Following this we headed to the German cemetery, where we discovered how 21,000 people were laid to rest in such a small space. It was remarkable to find out that the mount in the centre was created for 89 German soldiers and 207 unknown soldiers.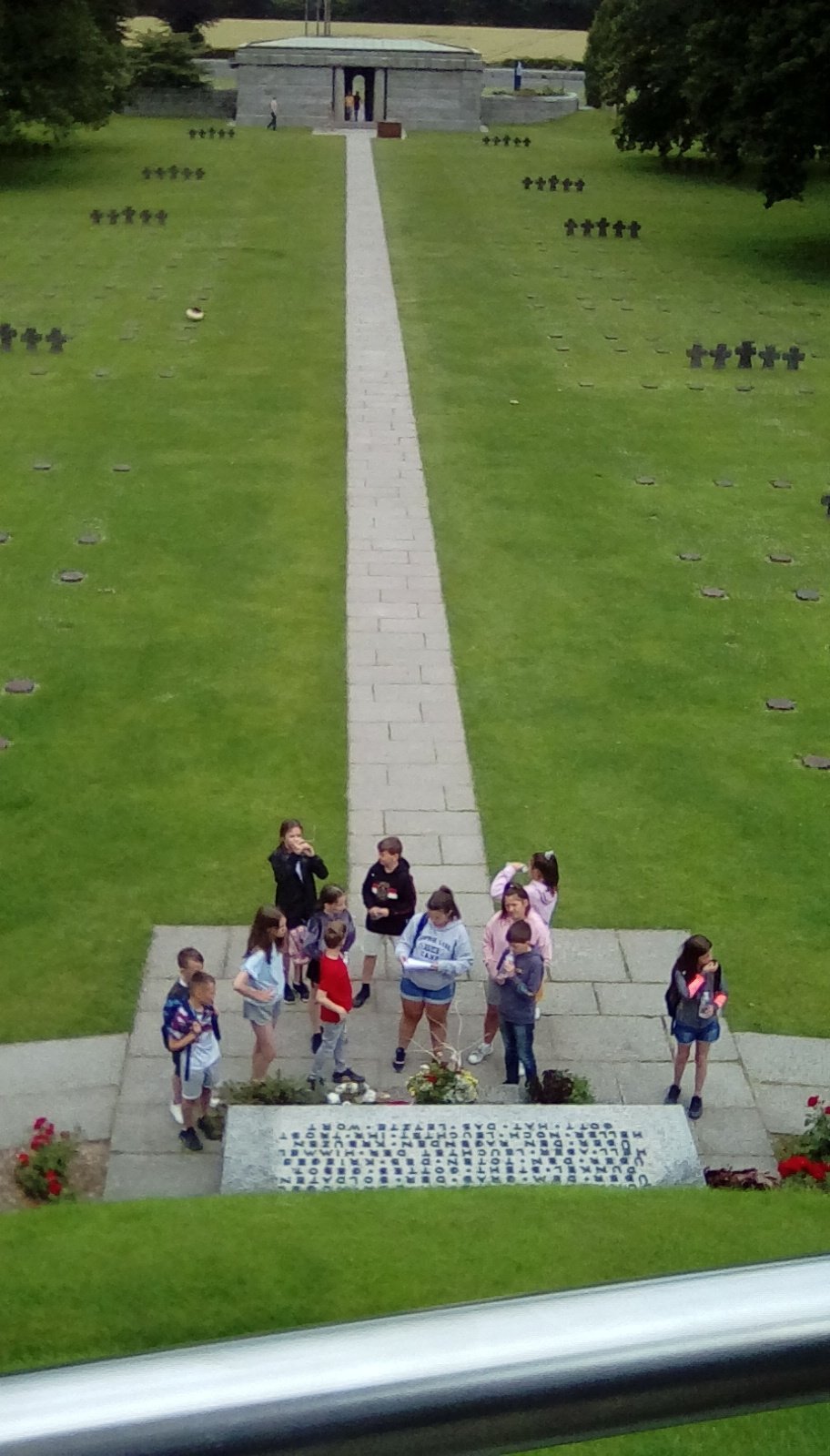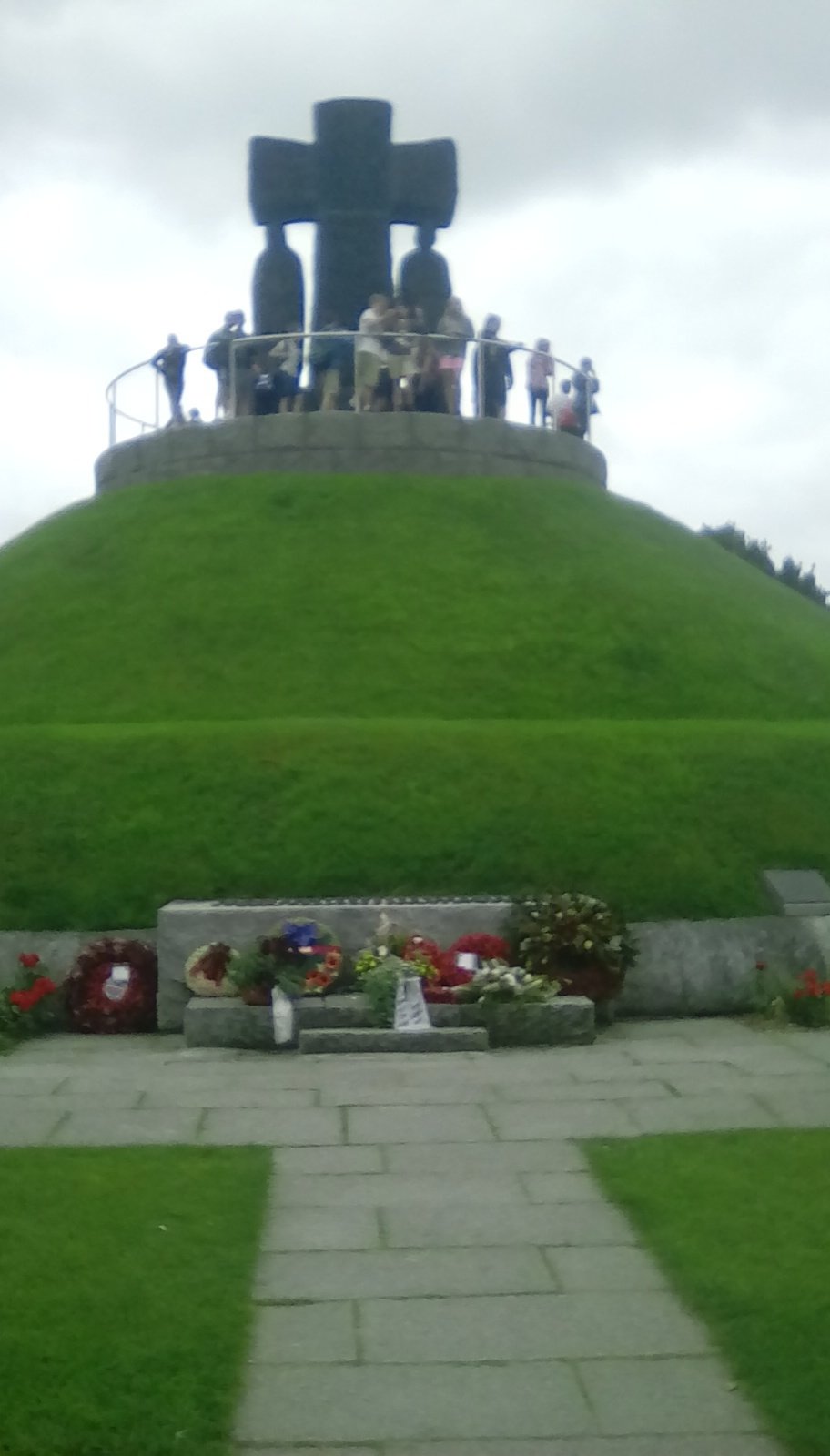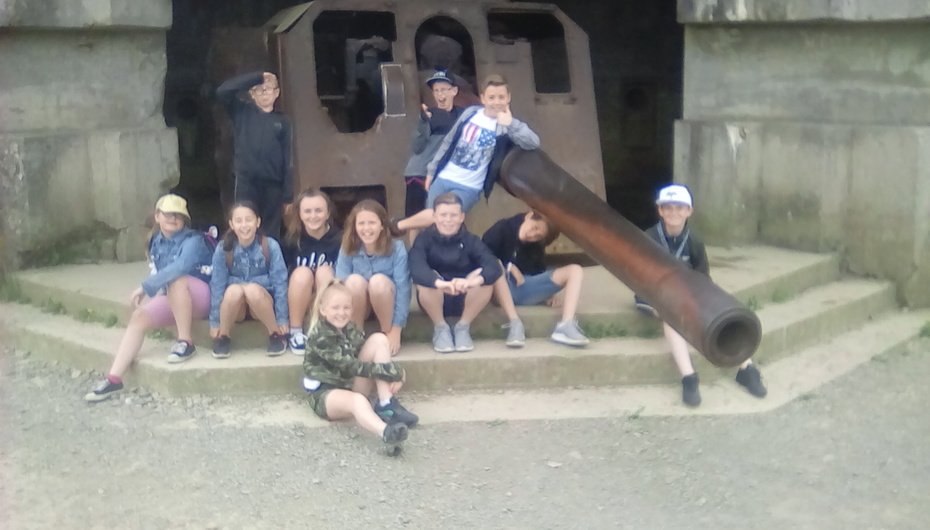 Next we headed to the American cemetery where we saw the stark difference in representation of 2 different countries cemeteries. Each of the top of the headstones in the American cemetery represents the religion of the soldier e.g: Star of David or St Christopher's cross. Each headstone, once engraved, is exactly the same weight as all of the others, with no priority given by age, status or religion. We were also fascinated by the 'Wall of the Missing' which showed the names of the soldiers yet to be found.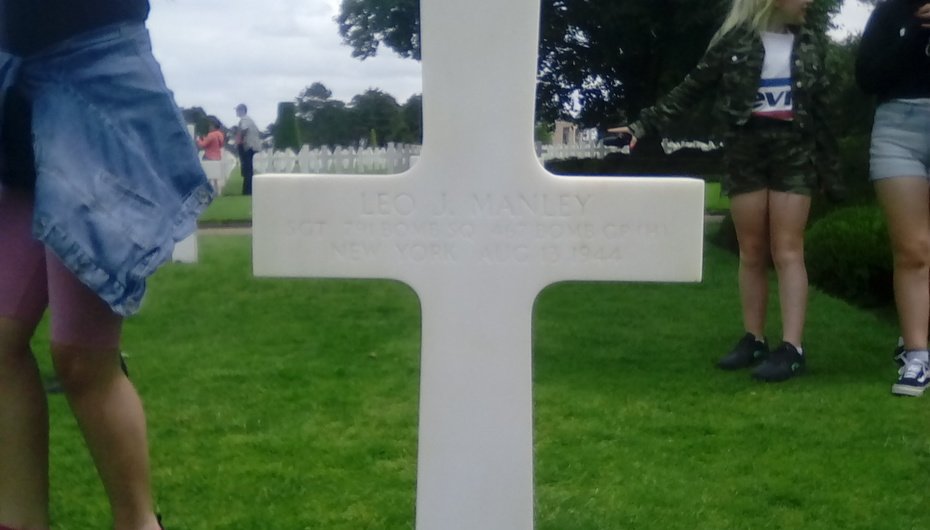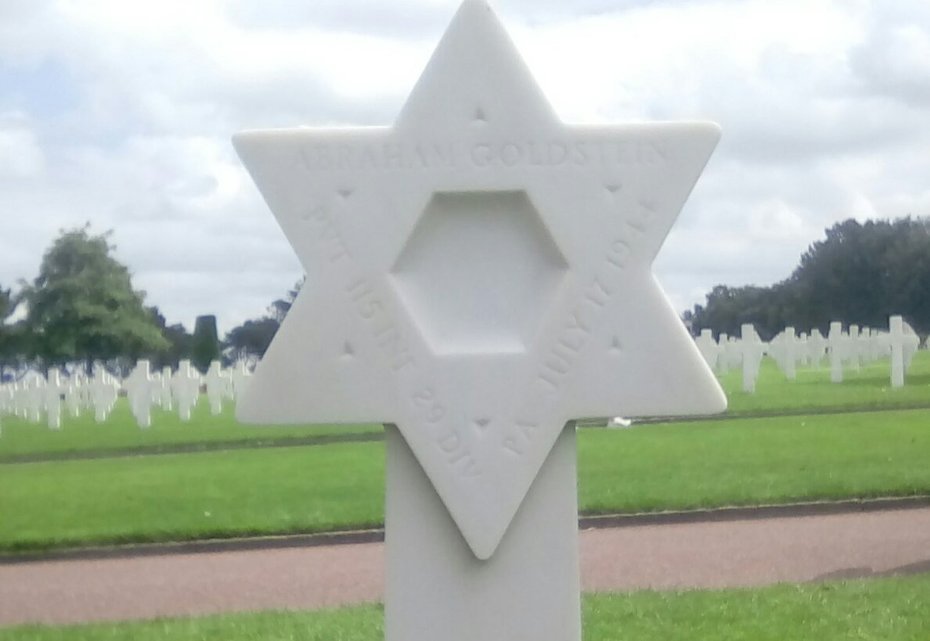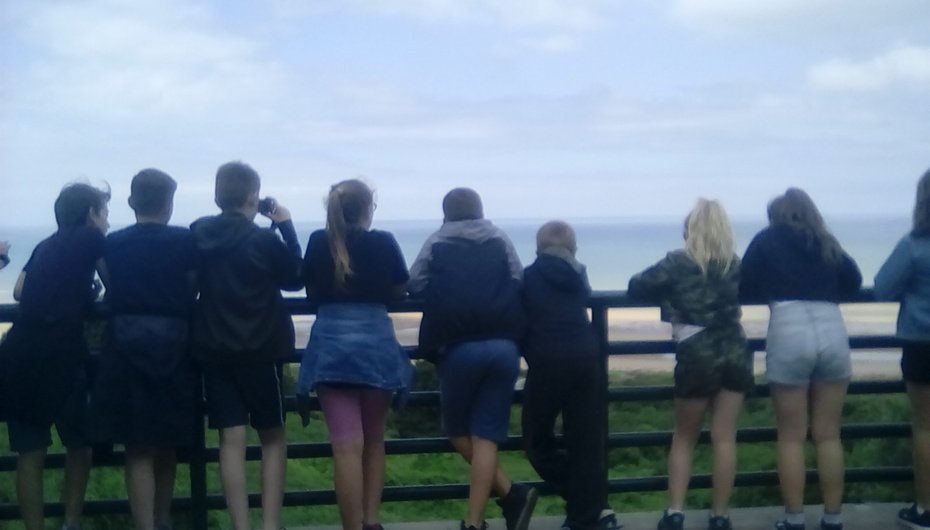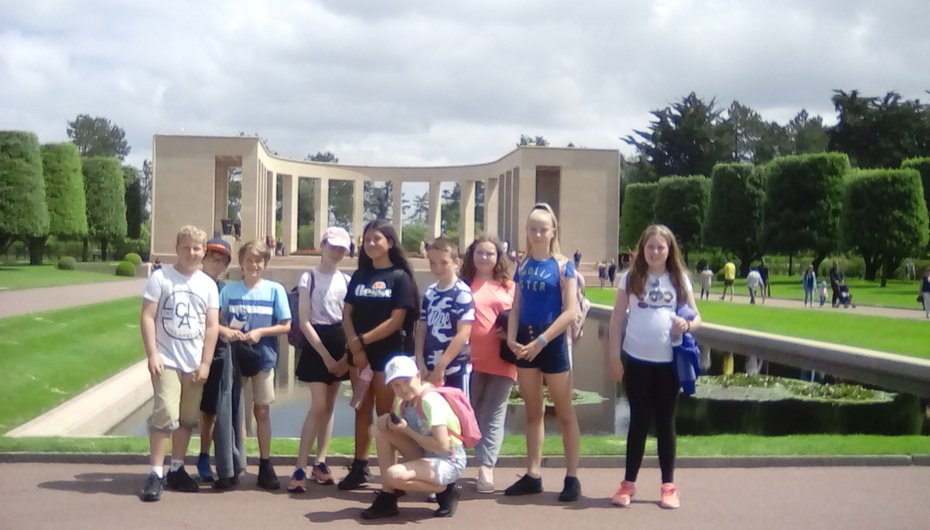 We then headed back to the chateau to go swimming, complete our scrapbooks and enjoy a BBQ before the disco!
We're sad to be leaving tomorrow but we're looking forward to learning about Honfleur on our journey home.
01.07.2019 - Day 4 of Normandy

After a breakfast in the sunshine this morning, we started the day with our final activity with the staff of the Chateau. We demonstrated our leadership, communication and problem-solving skills, as we worked in teams through a range of challenging scenarios.

With our bags packed and the coach loaded up, we left the Chateau for the last time. We were sad to be leaving but excited to be starting the first leg of our homeward journey!

For our lunch, we stopped in the picturesque riverside city of Honfleur. We ate our lunch in the heart of the city, surrounded by beautiful 18th century townhouses, and strolled along the Vieux-Bassin harbour. With the impressive architecture, we could understand why Honfleur is such a popular tourist destination.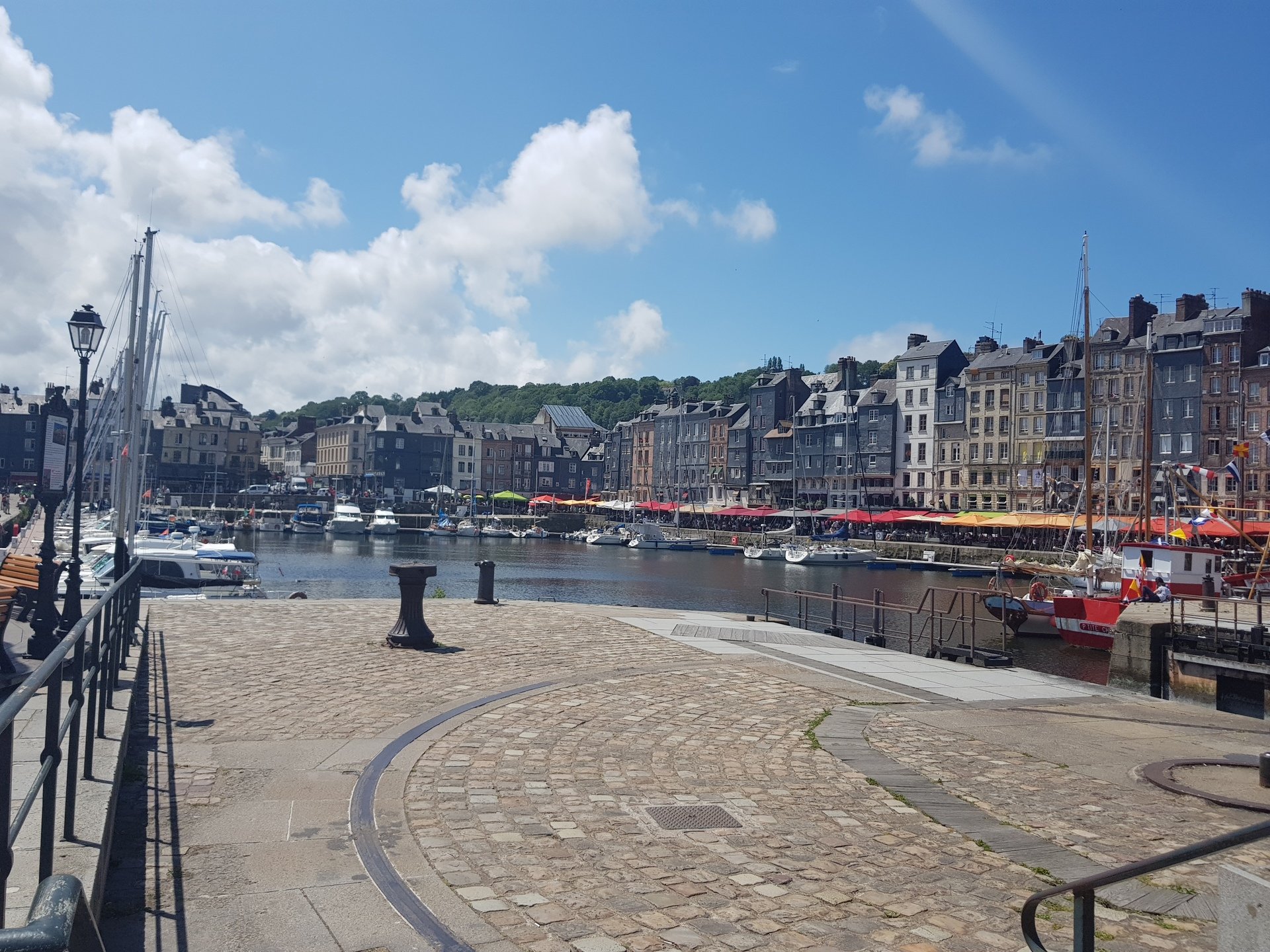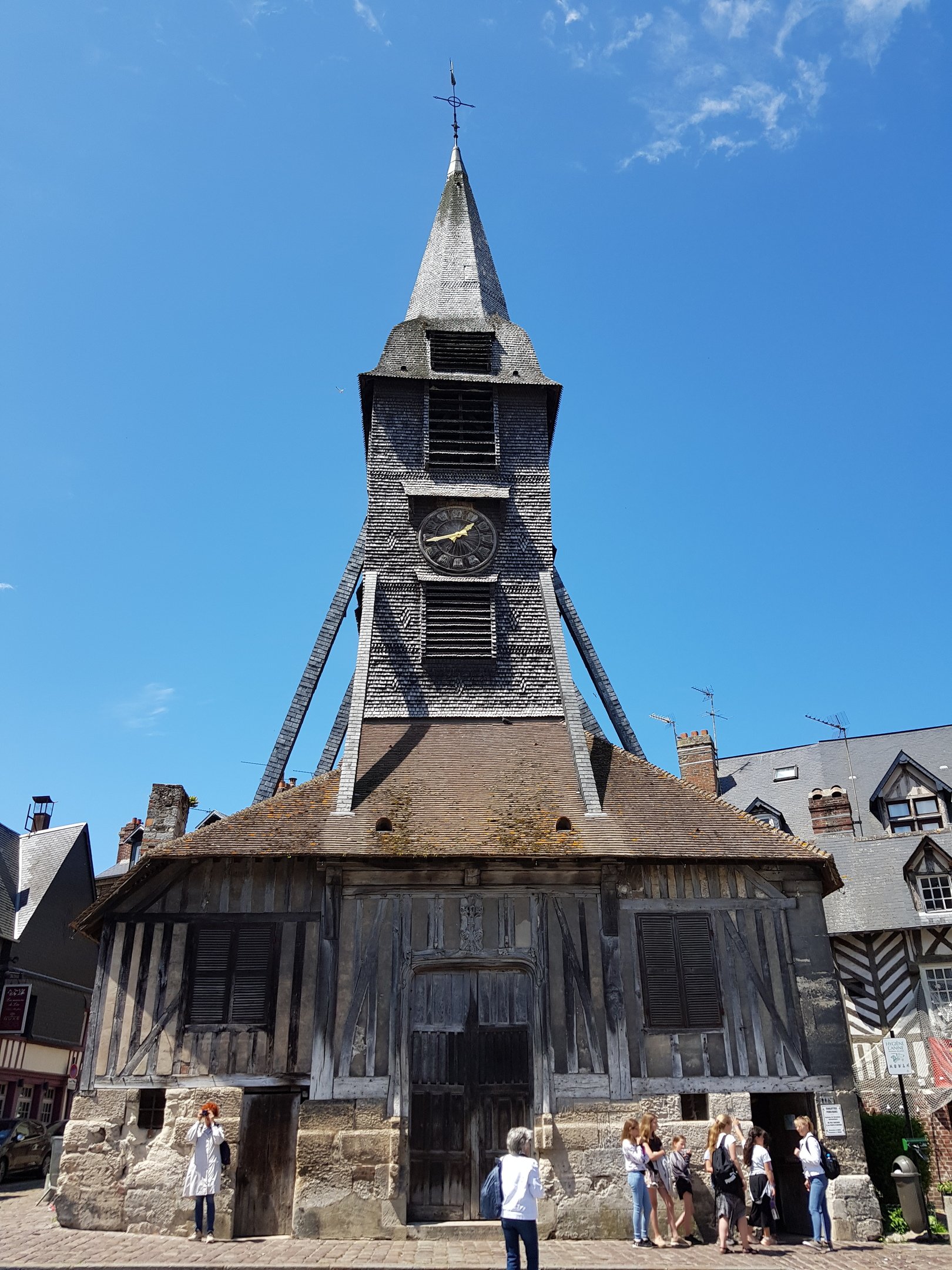 Finally, we returned to the coaches and made our way to Calais. It was a bit sad to be leaving the glorious sunshine and stunning French countryside behind, but we were glad to be heading home!