EYFS
Week commencing 07.06.2021
What a lovely week we have had in the sunshine! This term we are looking at different Nursery Rhymes and it was lovely to see how proud you were when you showed your friends the videos of you singing and reciting your favourites. Our focus has been Mary, Mary Quite Contrary and you have learnt to recite it so well. We have also been learning about the seasons and have talked about what happens when the seasons change. In Maths we have been learning about doubling and you did so well at predicting what the double would be when you made your butterflies. Enjoy a sunny weekend with your families but stay safe everyone!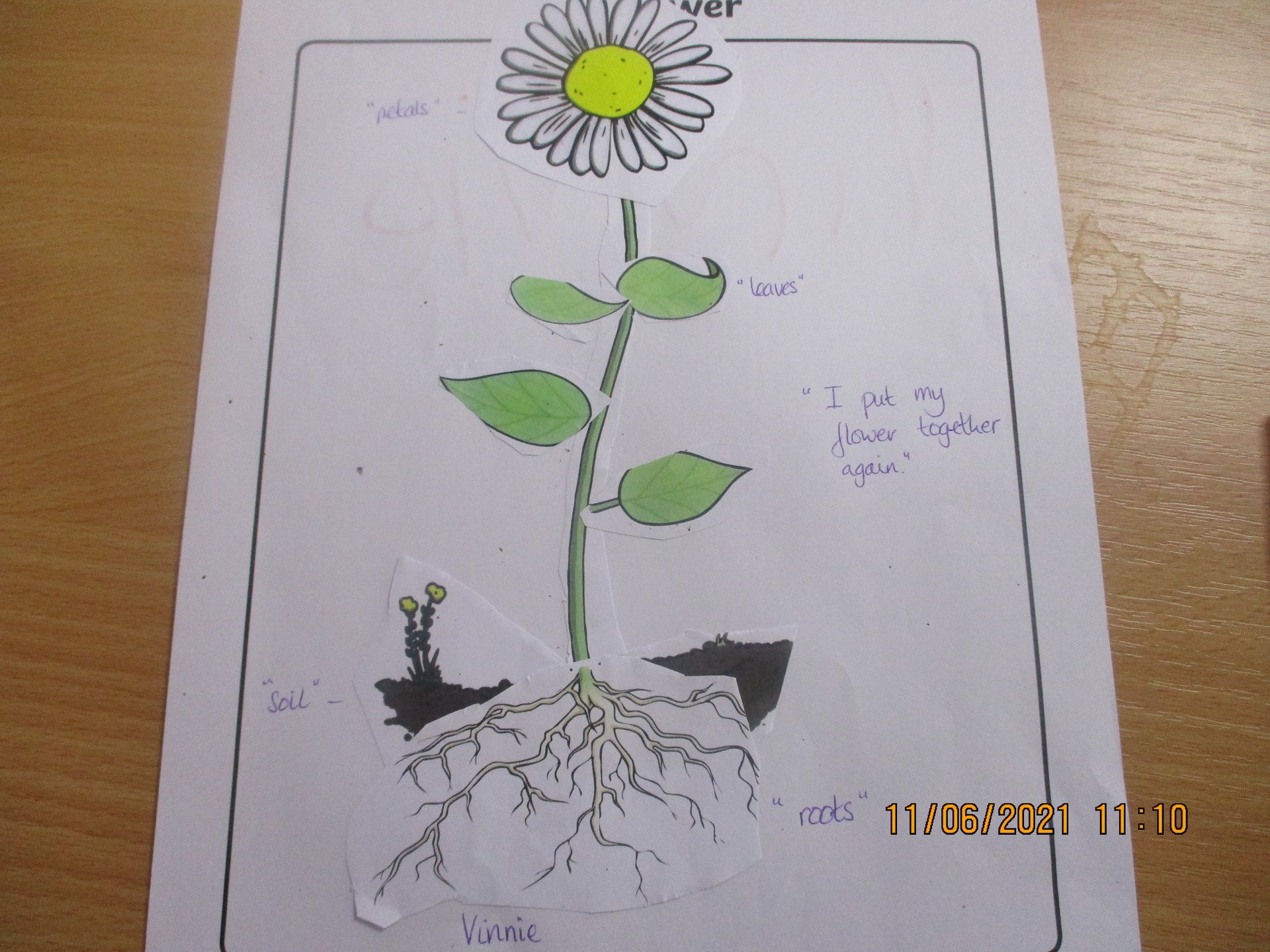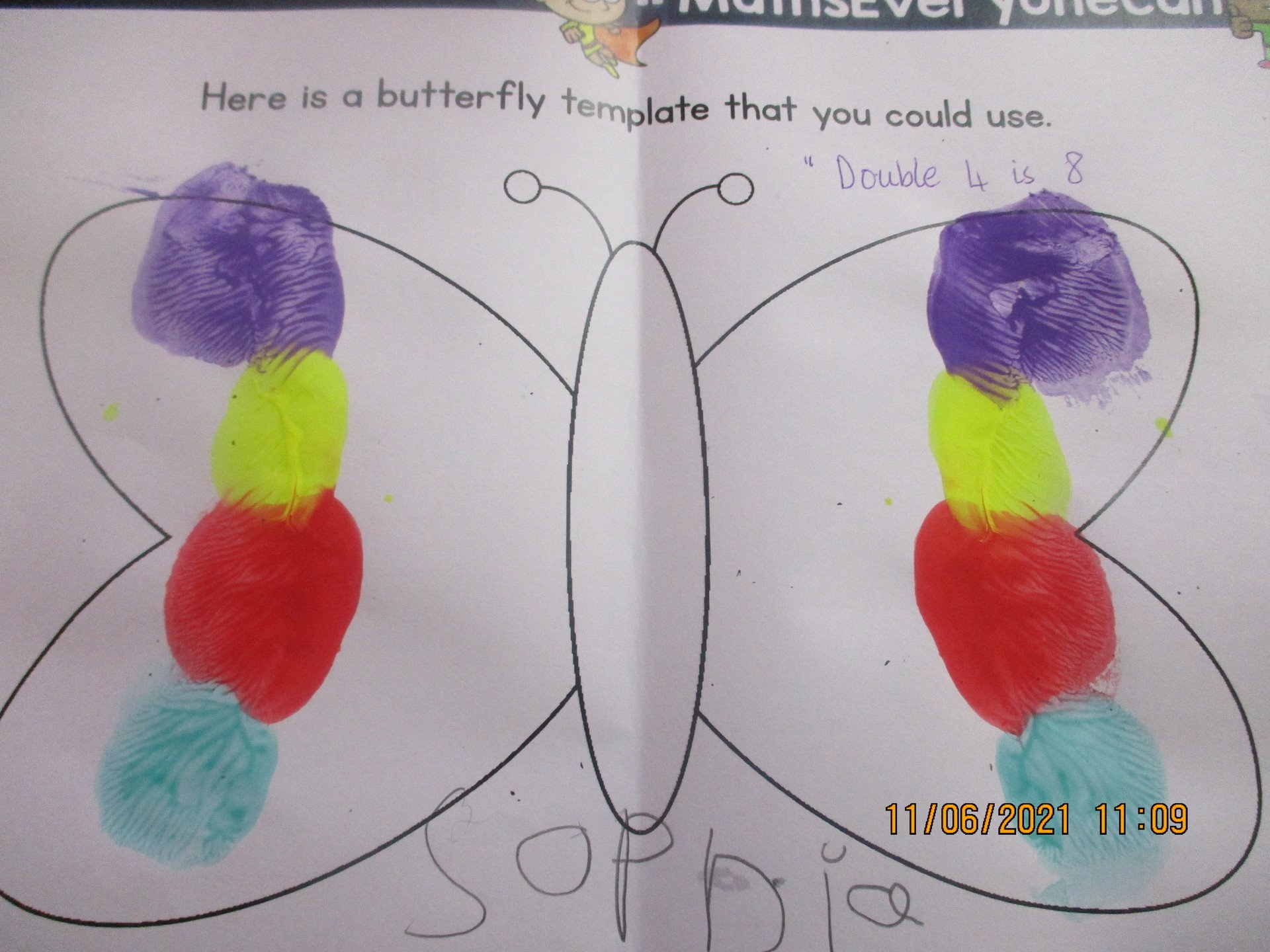 Week commencing 24.05.2021
What superstars you are Reception Class! This has been a long half term following a very unusual few months and I have been truly amazed at the resilience you have all shown. I have thoroughly enjoyed watching your videos re-telling the stories of Goldilocks and the Three bears and The Gingerbread Man. It has highlighted how engaged you have been with our topic and how fantastic your listening skills are. You are also making excellent progress in your reading and are applying your phonic skills so well. I am now seeing this application of skills in your writing too. In Maths your number sense is so good and you can subitise brilliantly. I am so proud of you all!
You deserve a really wonderful half term with your families in the long, overdue sunshine.
Stay safe and HAVE FUN!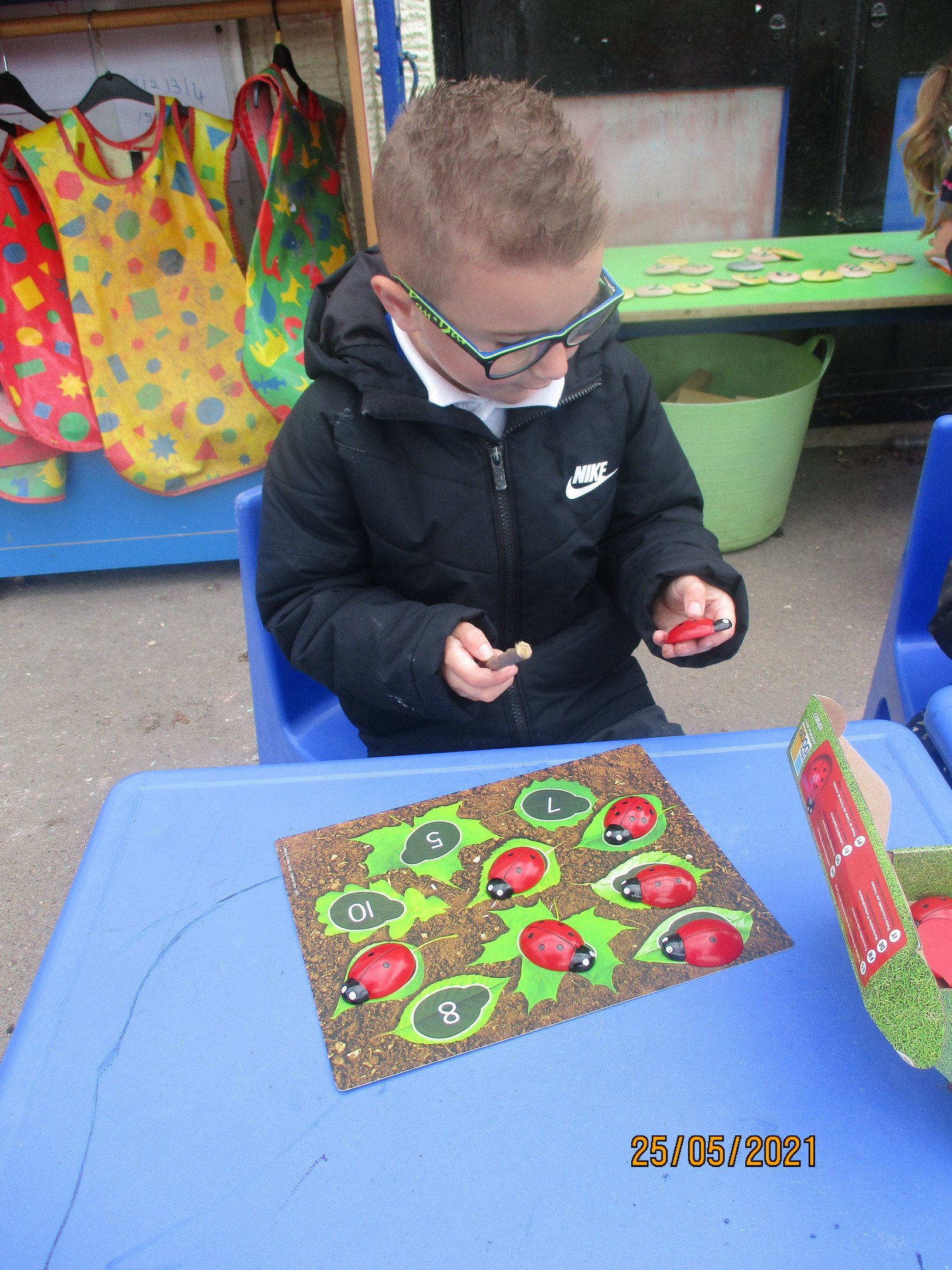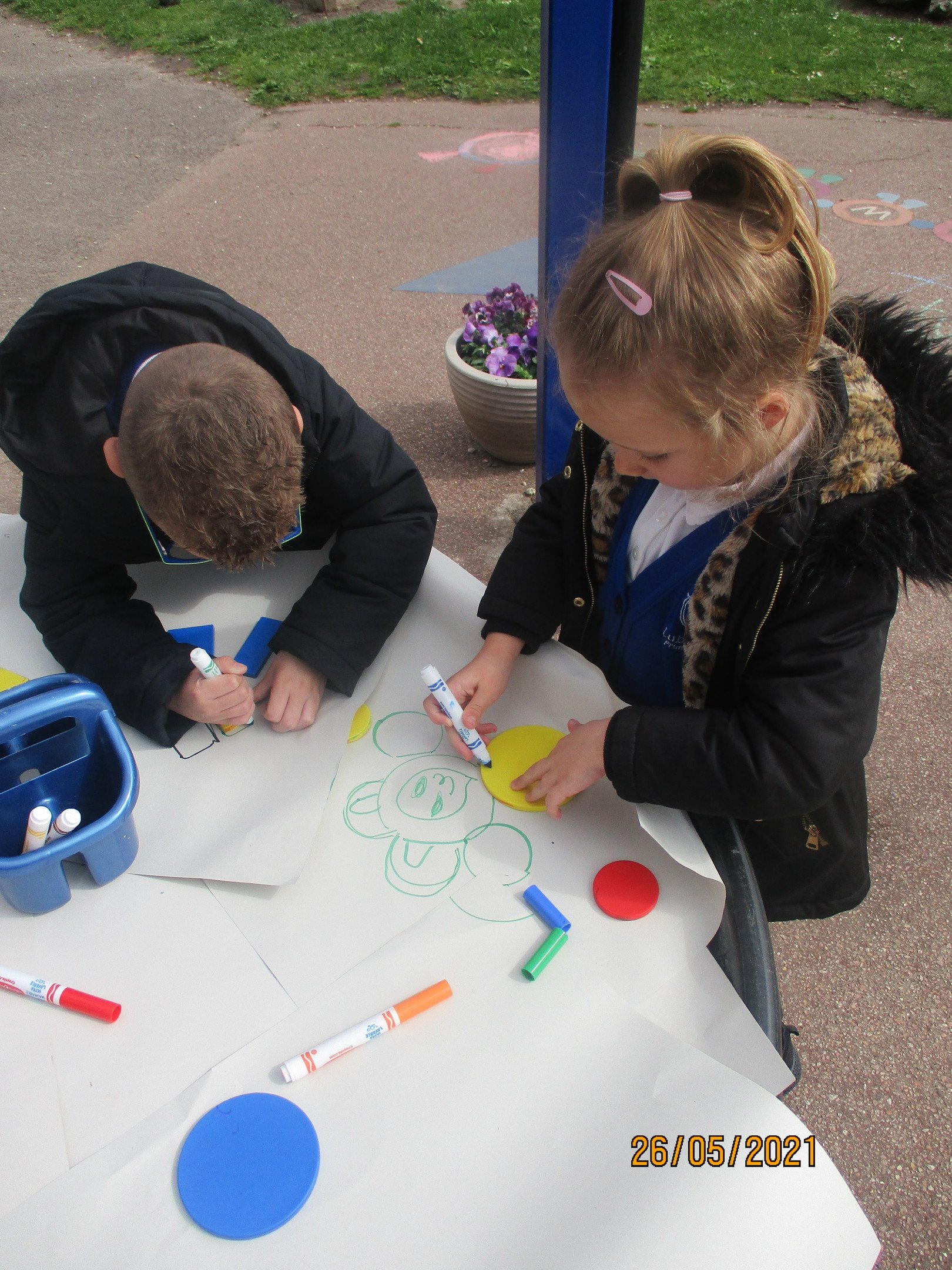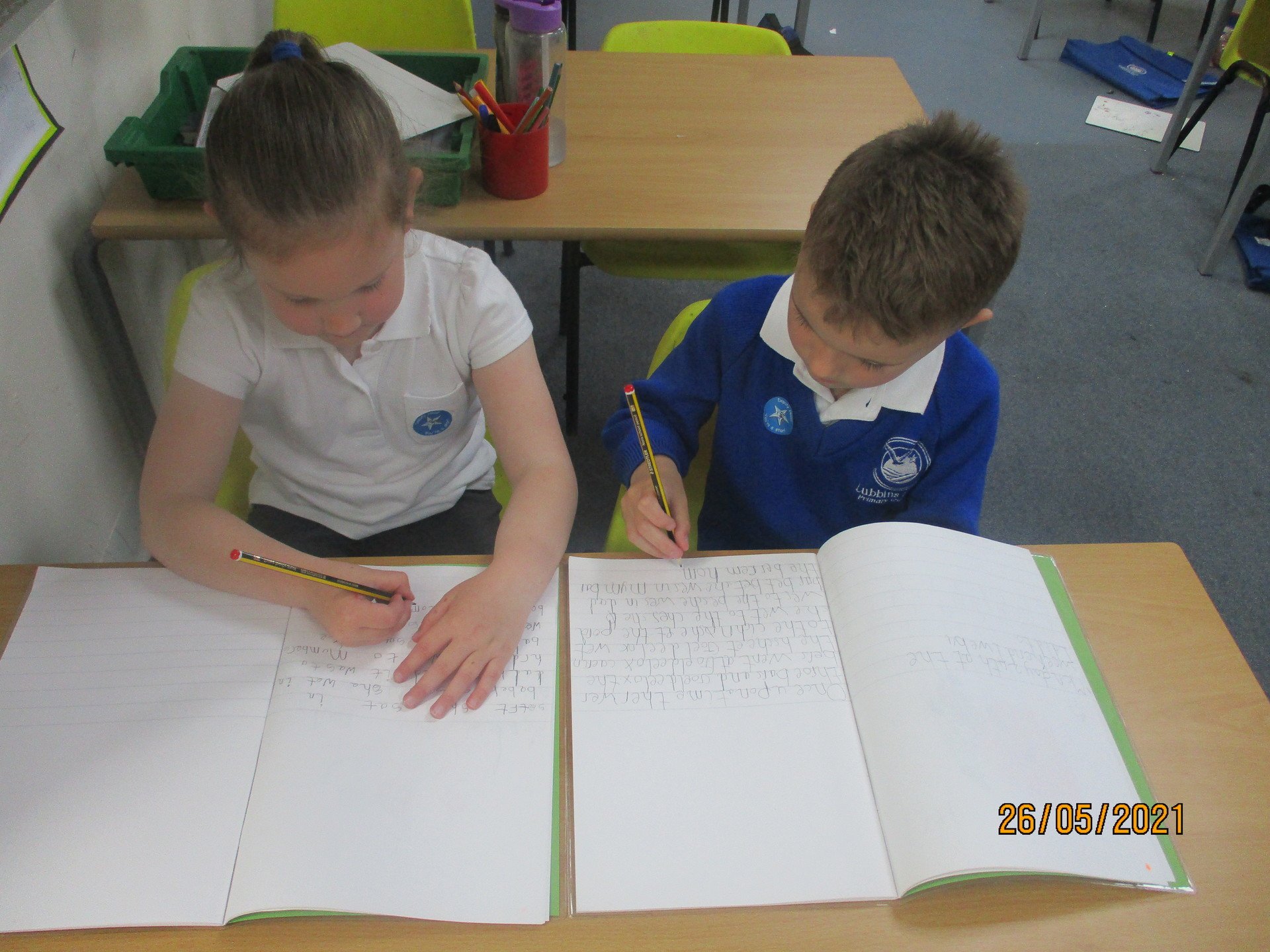 Week commencing 17.05.2021
Another amazing week of learning in the Reception Class! This week in Maths we have been learning to take away. We have also been focussing on working well with our partners. We enjoyed working in pairs playing a pirate game where we had to take it in turns hide our eyes while our pirate partner stole some coins. We then had to work out how many had been stolen by counting how many were left. We also described our special places to our partners and had to listen to them carefully so that we could remember what they were in order to share with the rest of the class. In Science we tested the strength of our bridges and were so surprised that they were all strong enough to hold the Gingerbread Man, a car and even a horse!
Have a happy weekend everyone!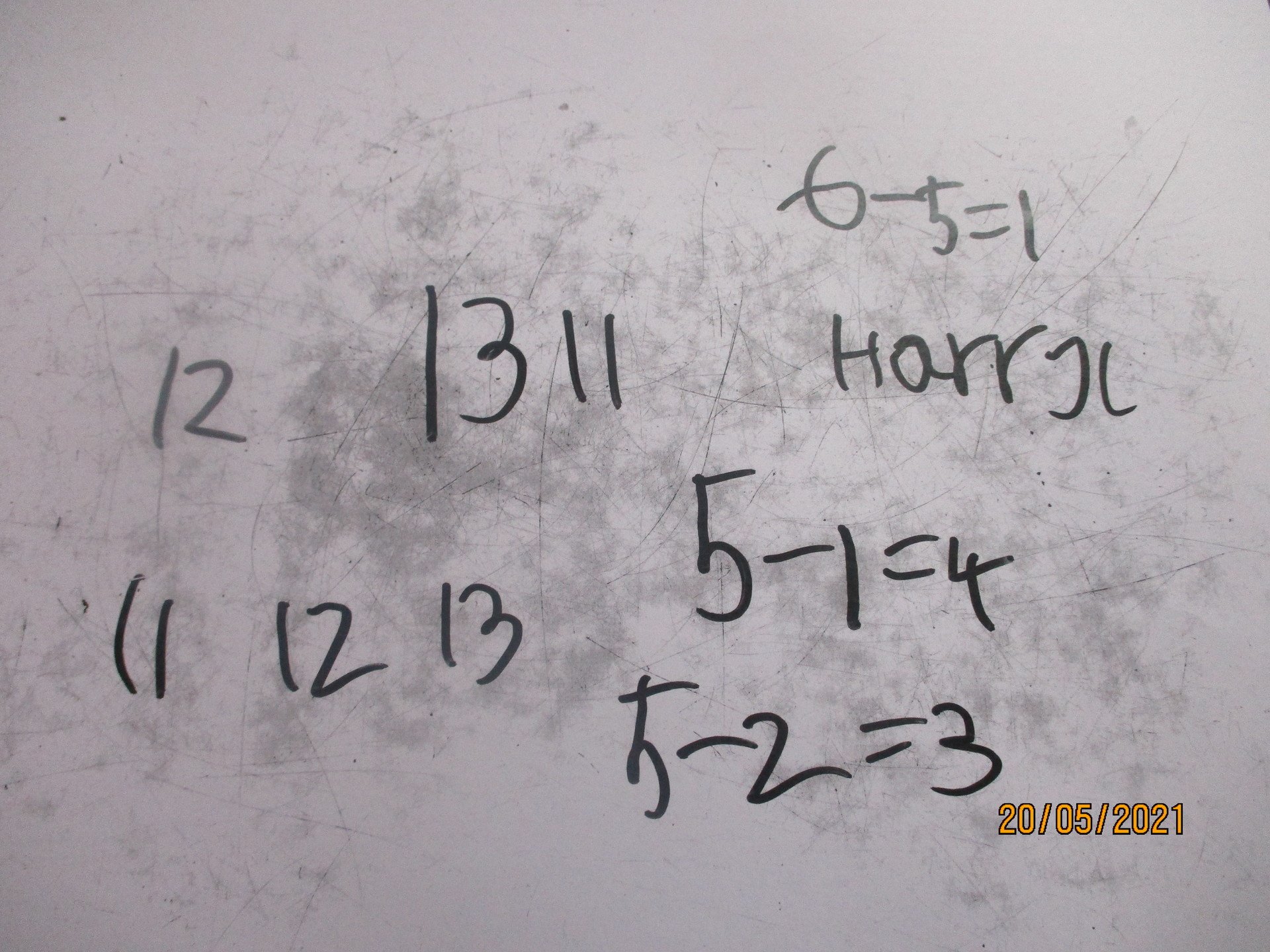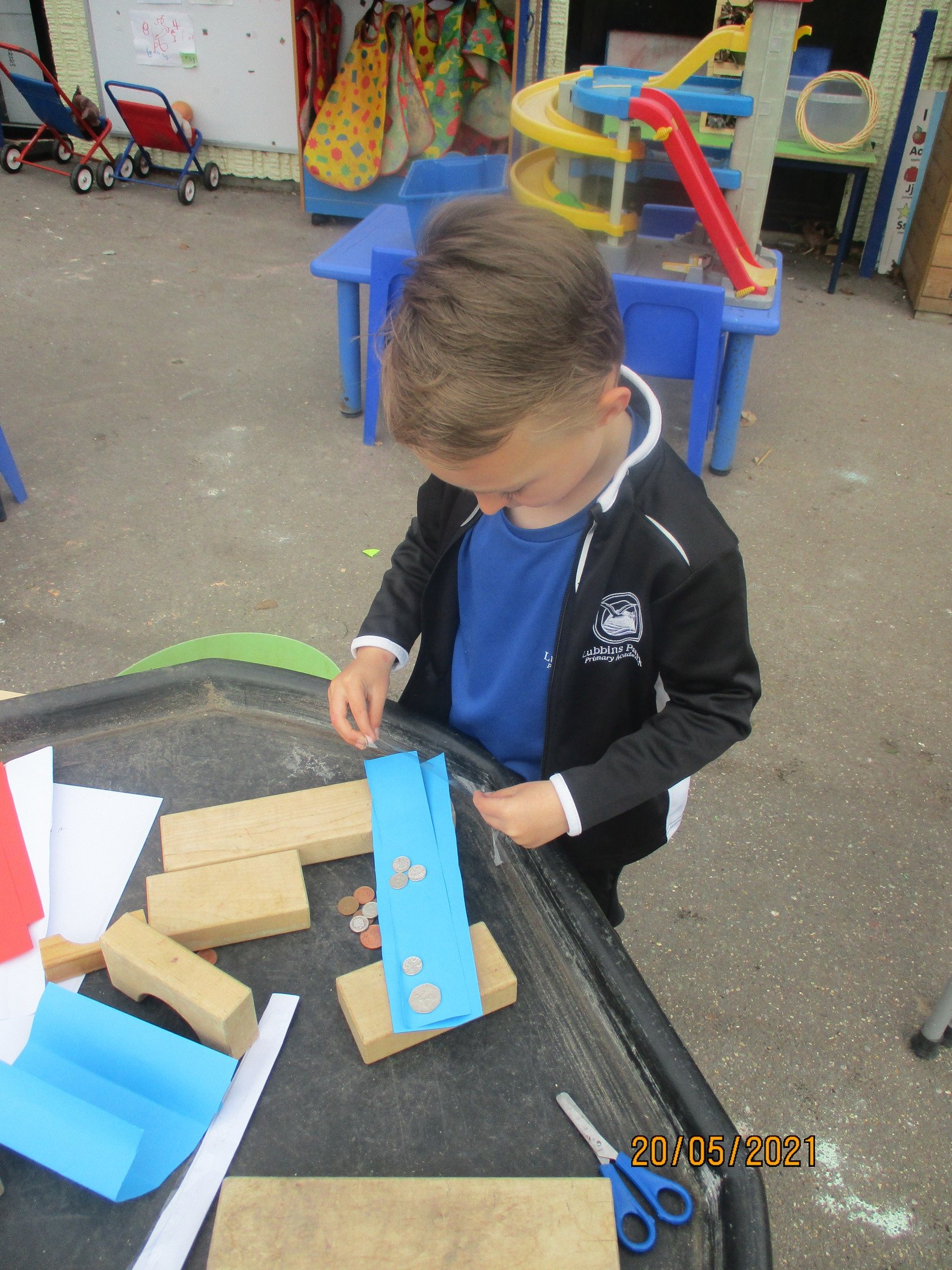 Week commencing 10.05.2021
It has been Mental Health Awareness week and we have thoroughly enjoyed connecting with Nature in the Reception Class. We have been developing our observational skills by learning how to NOTICE the wonderful things around us. When we pick something natural up from our environment we try to think of as many words as possible to describe it. Then we WONDER by asking ourselves questions about what we have found e.g Where did it come from?…How did it get there? Finally we think about what it REMINDS us of e.g ''The flower reminds me of a snowflake and a spider too.'' We have enjoyed making pictures with natural materials inside a frame. We also designed and made a bug hotel from items we found in our garden and are so pleased that it is going to Hadleigh Country Park in the next couple of weeks. Watch this space for more information!
Have the happiest of weekends everyone!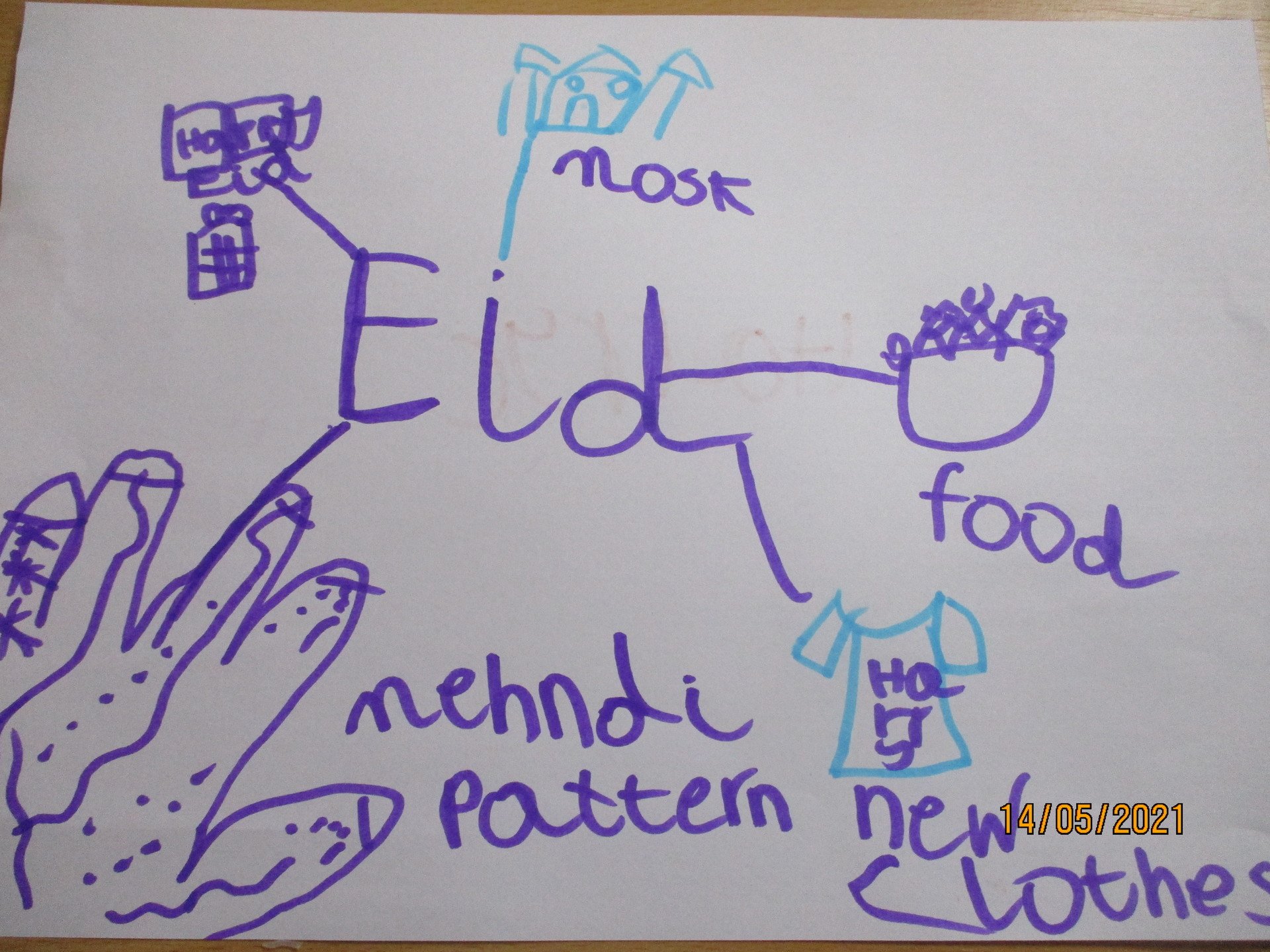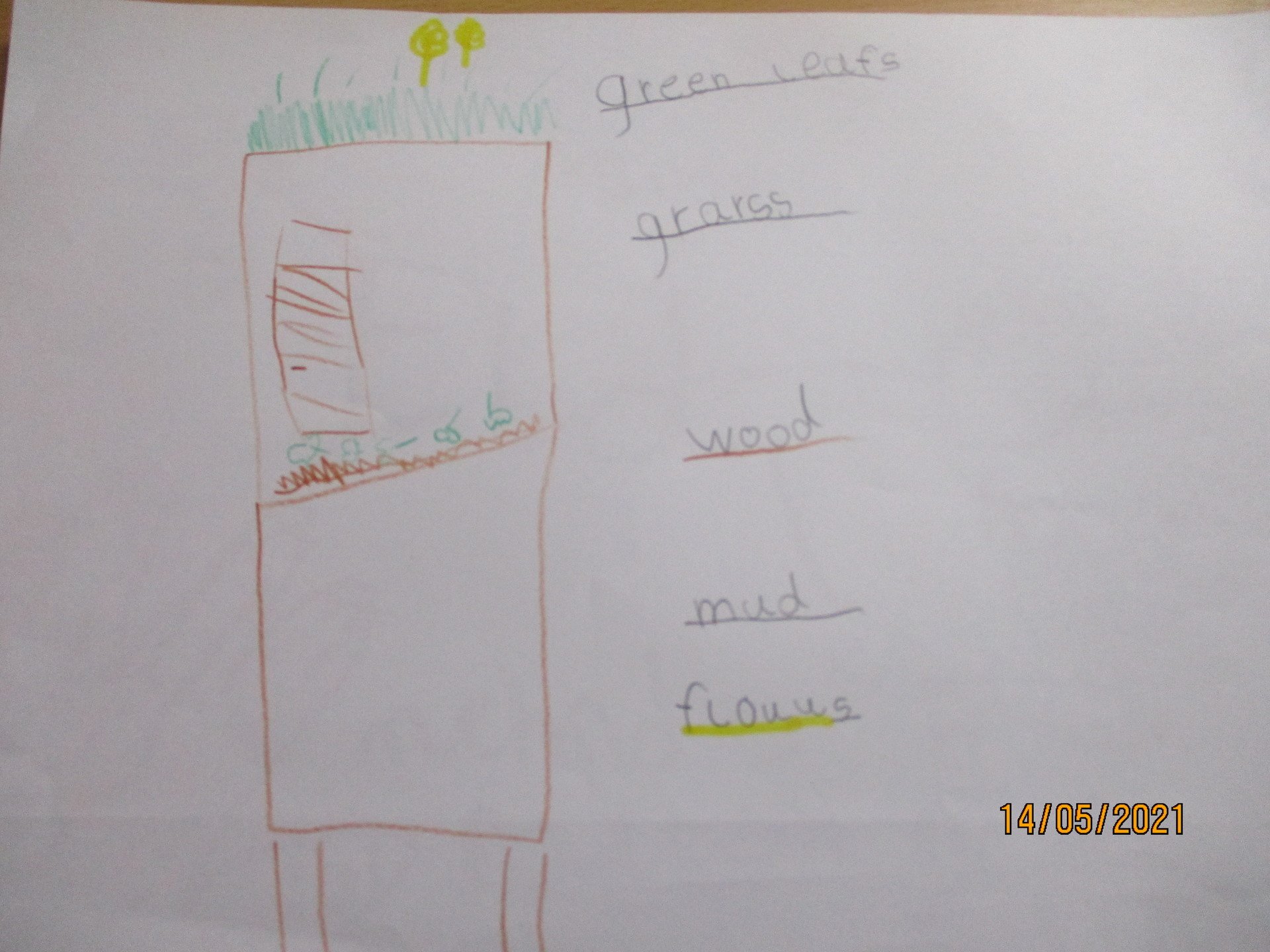 Week Commencing 03.05.2021
Well it has been a very short but sweet week! In Literacy we have been looking at the way Traditional Tales start and finish. We have discovered that many of them begin and end in the same way but this is sometimes different in film versions. In Maths we have been learning how to count on from a given number and continue to learn numbers to 20 and beyond. It is deaf awareness week so we have been thinking about how this might feel and how we can make a difference. We enjoyed learning different greetings using British Sign Language. We have also been exploring floating and sinking by testing out our boats to see whether they can take our gingerbread men safely across the river. We hope you have a lovely sunny weekend.
Stay safe everyone!