Year 6
Week commencing 14.11.2022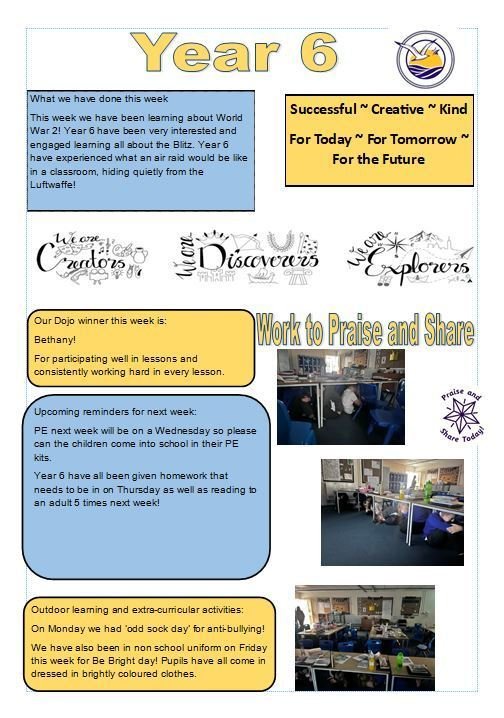 Week commencing 26.09.2022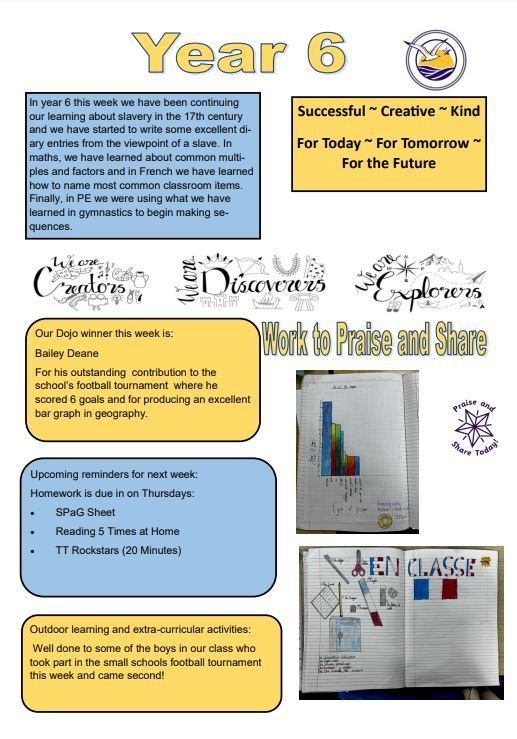 Week commencing 19.09.2022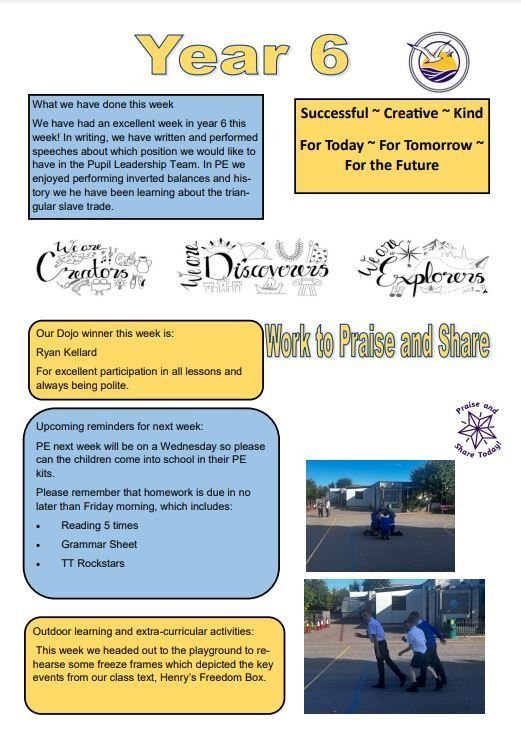 Week commencing 12.09.2022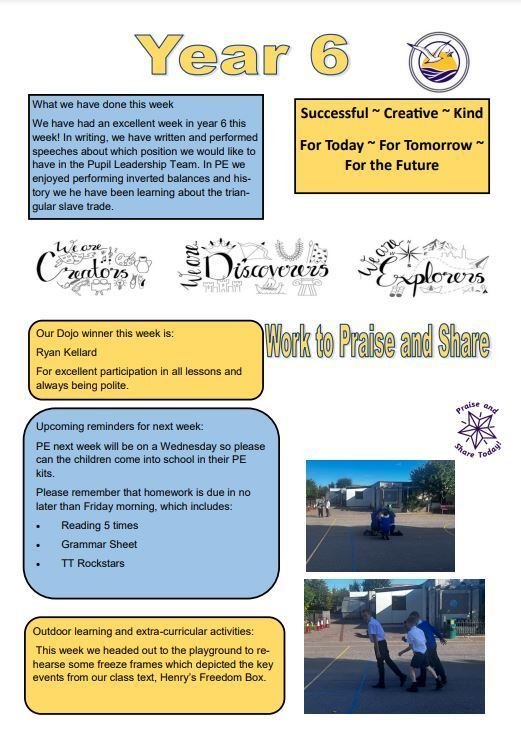 Week commencing 16.05.2022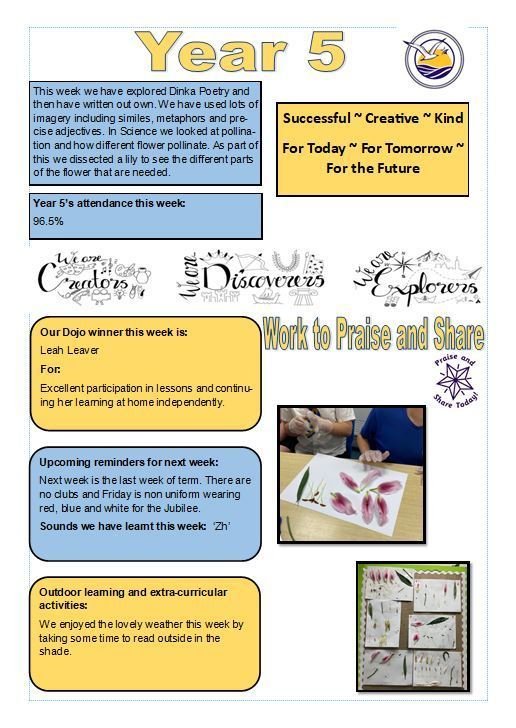 Week commencing 28.03.2022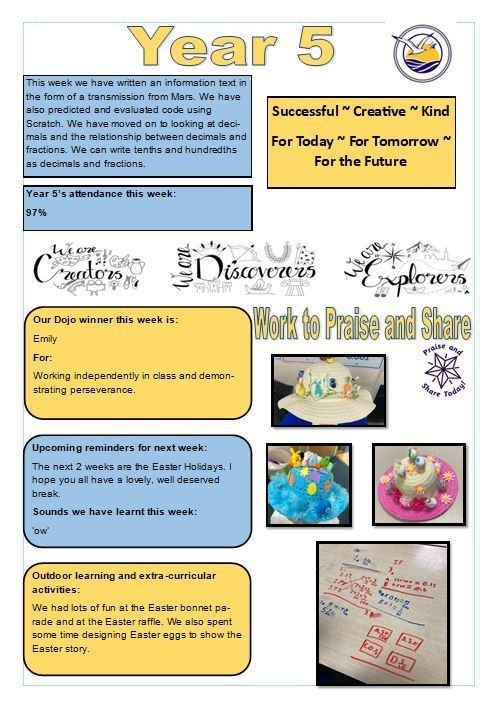 Week commencing 14.03.2022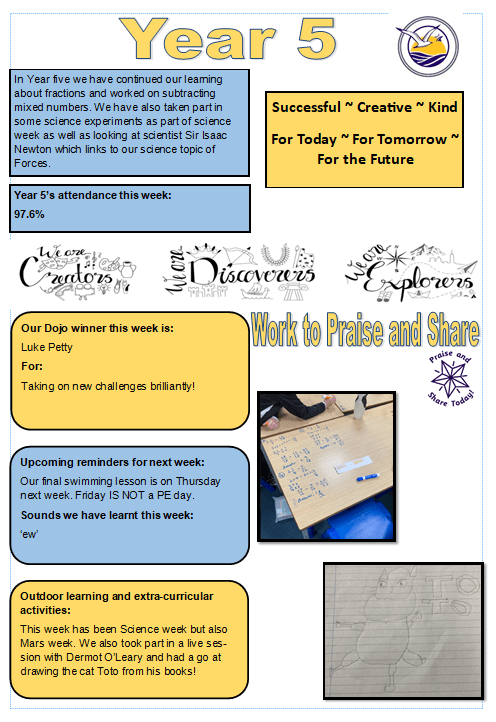 Week commencing 11.03.2022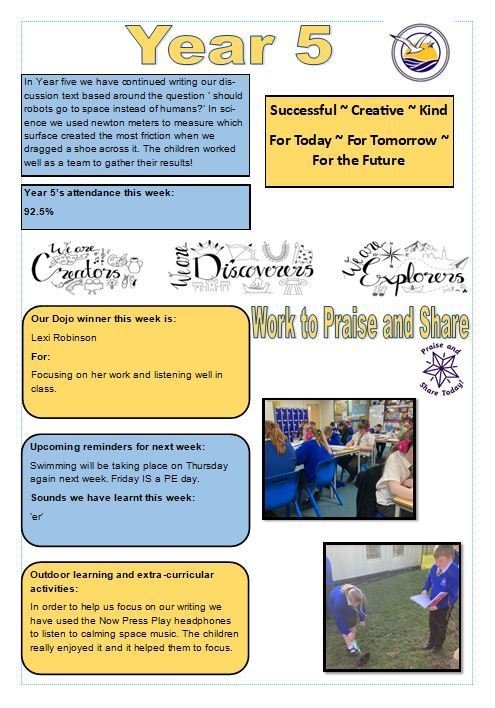 Week commencing 28.02.2022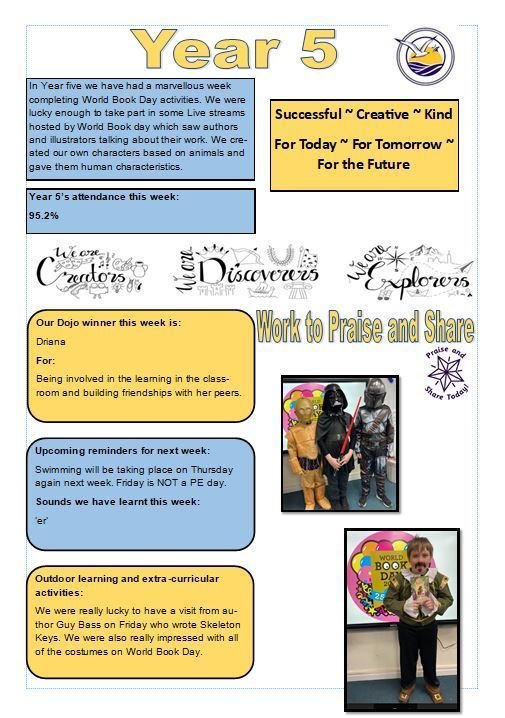 Week commencing 21.02.2022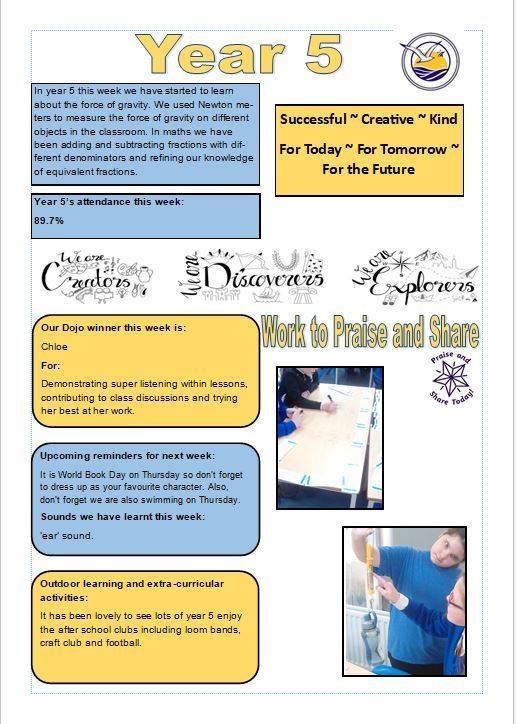 Week commencing 07.02.2022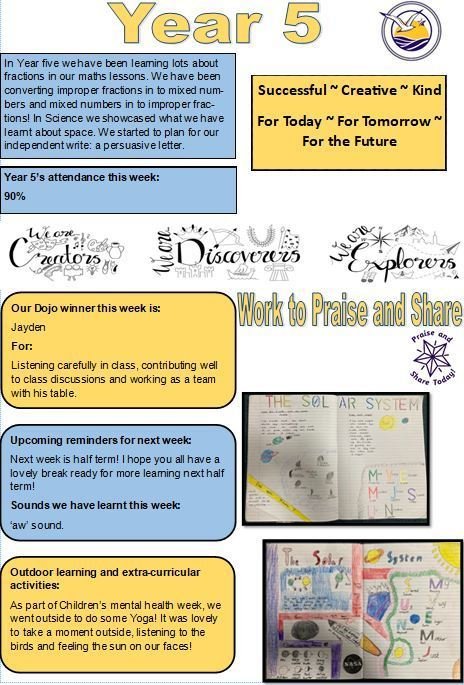 Week commencing 10.01.2022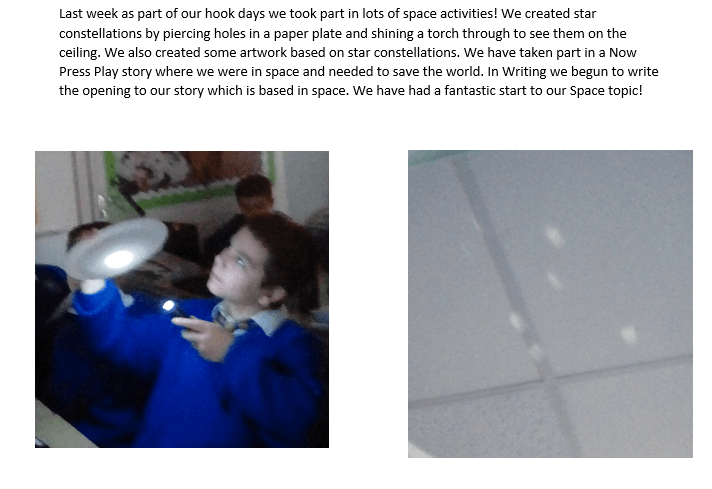 Week commencing 06.12.2021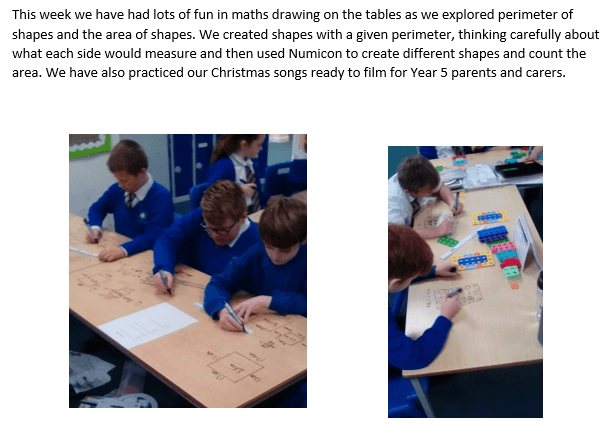 Week commencing 22.11.2021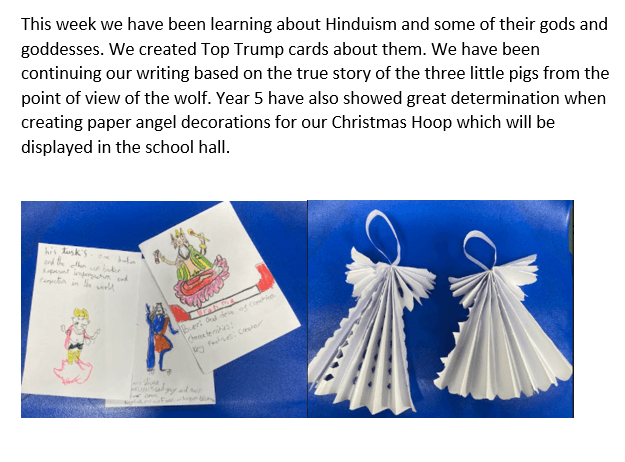 Week commencing 15.11.2021
Week commencing 08.11.2021
Week commencing 01.11.2021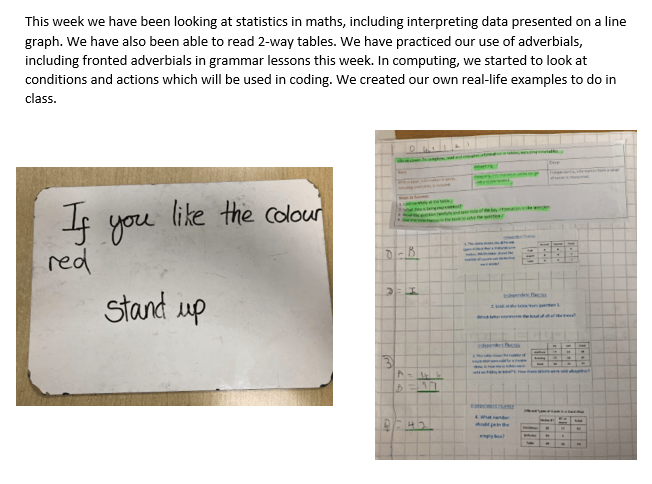 Week commencing 18.10.2021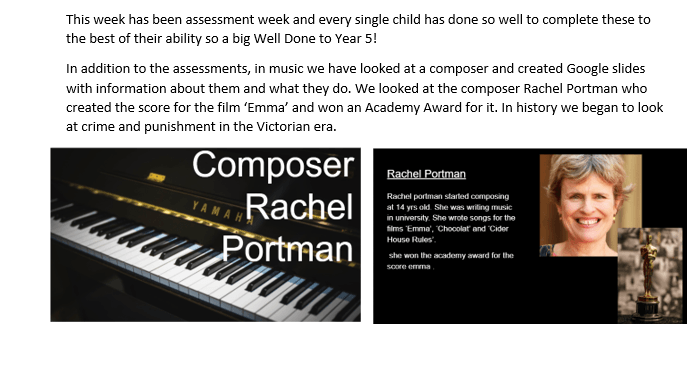 Week commencing 11.10.2021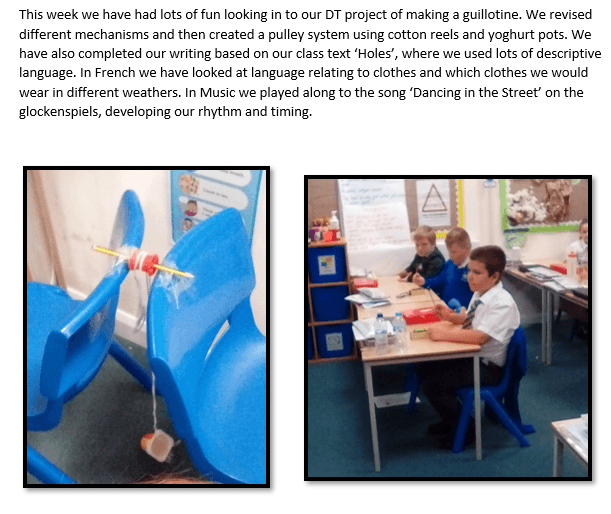 Week commencing 04.10.2021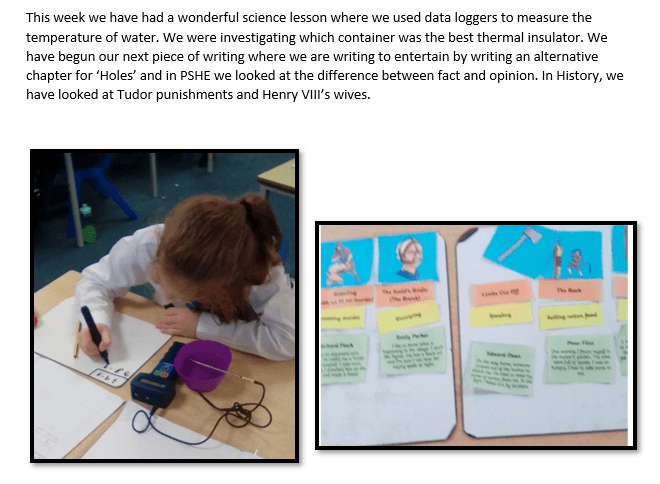 Week commencing 27.09.2021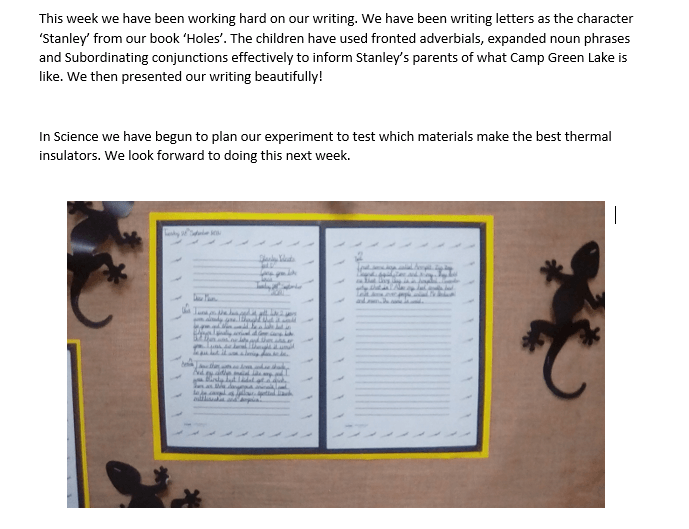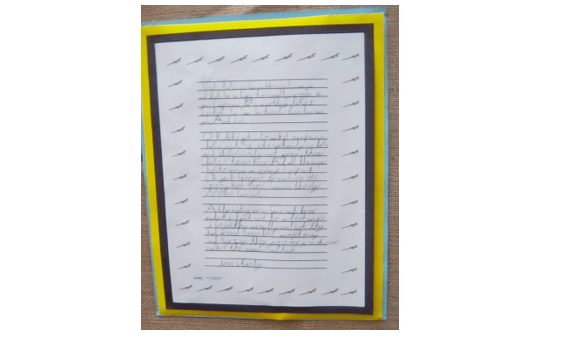 Week commencing 20.09.2021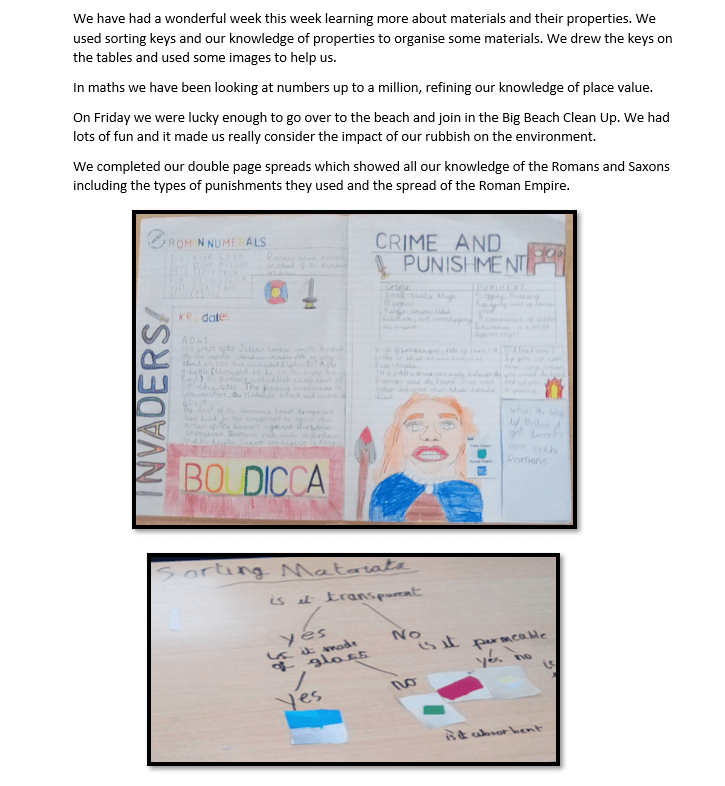 Week commencing 13.09.2021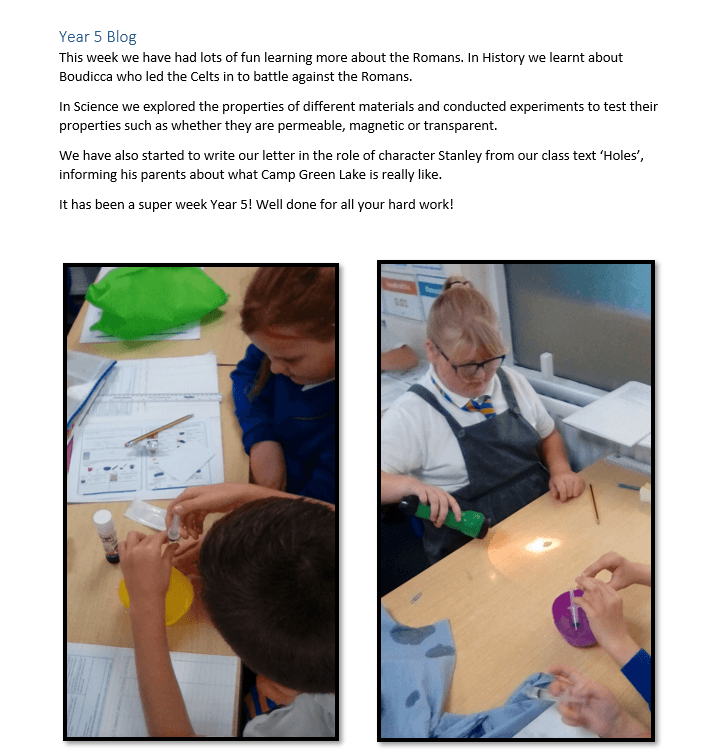 Week commencing 06.09.2021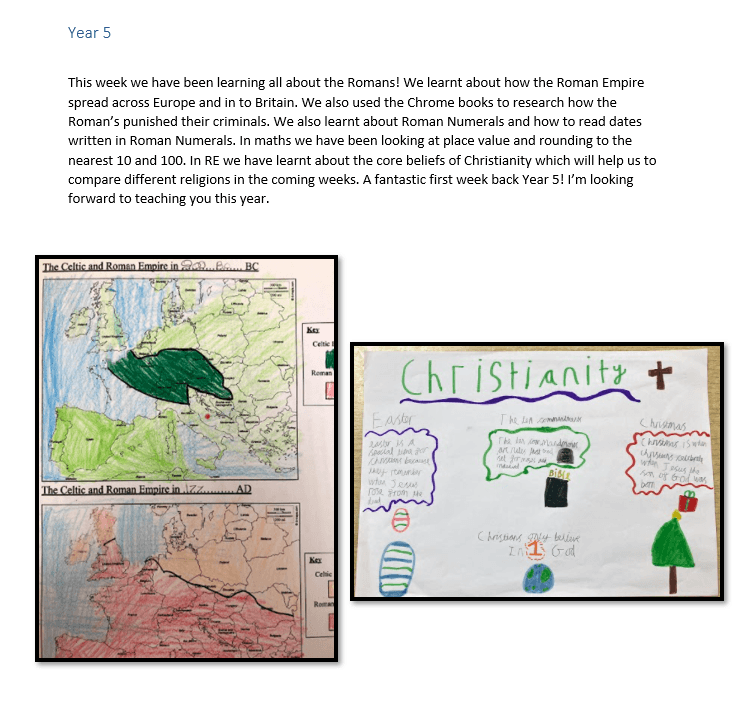 Week commencing 30.08.2021
Welcome back Year 4.
What a great start back! On Thursday we looked at how we can work together and what makes a great team. Today we began our new topic 'Astonishing Contraptions' we looked at a range of different inventions from the past incl. Cameras, music players and phones and then took part in a virtual stone age experience. The children wore headphones and were guided through a story about a stone age boy. The children showed great enthusiasm and retained lots of information about animals, weapons and homes in the stone age. We also looked at and created our own stone age artwork.
Well done Year 4 have a great weekend!
Week commencing 12.07.2021
We have had an AMAZING week this week trying lots of fun activities. We have been so proud of the children's perseverance, teamwork and enthusiasm. Please see some Photos to give you a flavour of what we have been up to!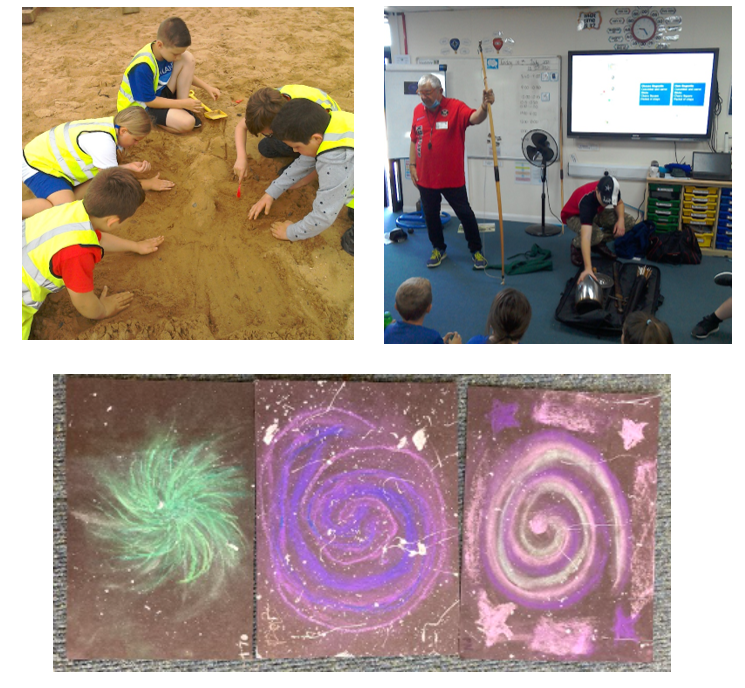 Week commencing 05.07.2021
This week has been a busy one again! We have been writing our persuasive text to persuade people to try our delicious curry! The children have used rhetorical questions, flattery, expanded noun phrases and quotes from a famous chef to persuade the reader. In History we have learnt lots about the Indus Valley civilization and how it may have ended. The children then created role plays pretending to be news reporters, telling us all about one of the theories we looked at. The children did an amazing job!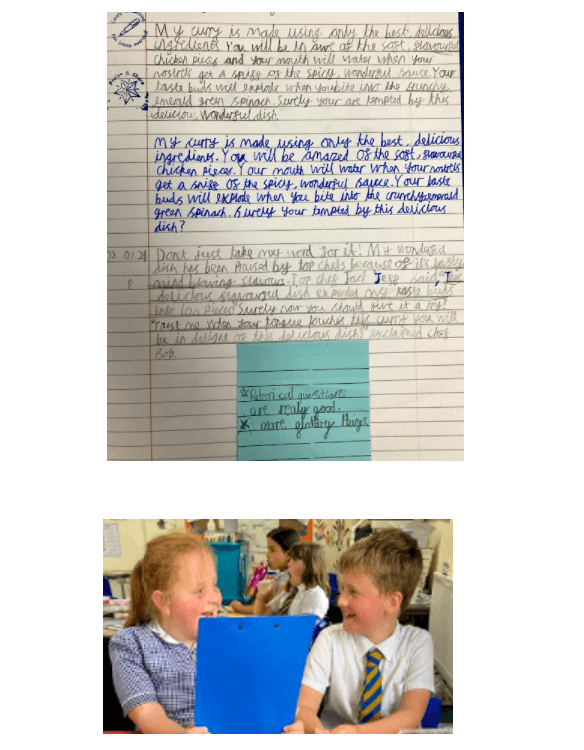 Week commencing 21.06.2021
This week has been a busy one yet again! In maths we have been looking at multiplication and division, including factors. We played some games to help us with the recall of factors and multiples. I art we have finished off our Diya lamps with some fantastic bright colours, and have started to sew our Rangoli patterns. In Science, we were looking at switches and used the equipment to create our own switch using a paper clip. It has been lots of fun and we have learnt lots!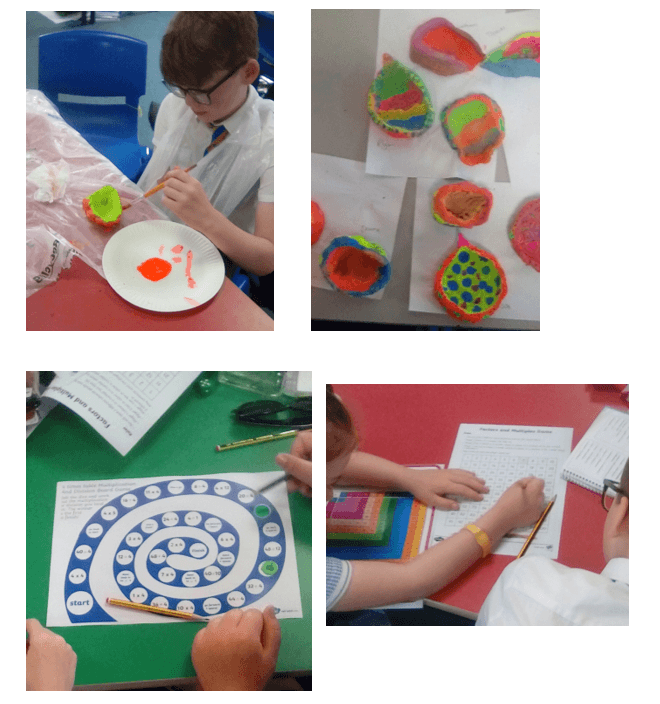 Week commencing 14.06.2021
This week has been a busy one! In Science, we looked at how to make a simple circuit in order to make a bulb light up. We then used our knowledge to predict whether different circuits would work or not and corrected them, drawing circuit diagrams using the correct symbols. Some children used an online simulator to test if the circuits would work and to create their own working circuits. In Art, we started to learn 2 new stitches – the back stitch and cross stitch. All the children showed great perseverance! In maths we have been developing our knowledge of multiplication and division using formal written methods. All the children have worked incredibly hard! Well done!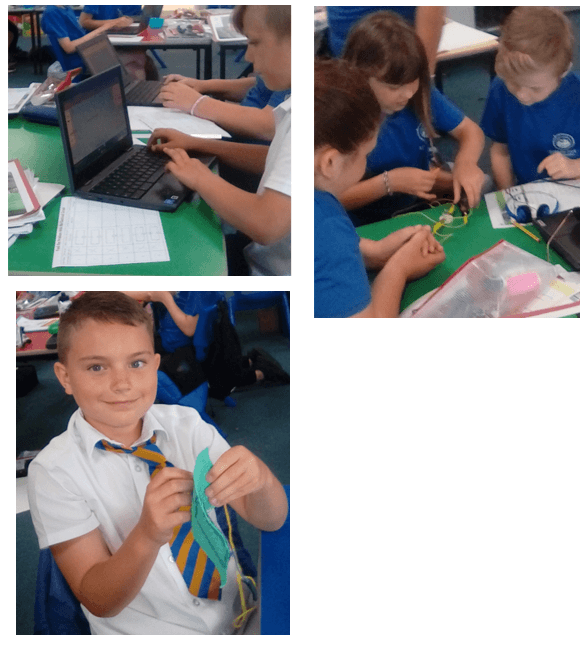 Week commencing 07.06.2021
What a wonderful first week of the Summer Term. At the start of the week we used clay to create Diya lamps. We designed them based on existing lamps. We had lots of fun creating our designs. In maths, we have been busy recapping our knowledge of addition and subtraction, including looking at 2 step word problems. In Science we have started our new topic of 'Electricity' and began by looking at appliances that need electricity to work and those that don't. We then sorted the appliances using a Venn Diagram to show whether they use mains electricity or batteries.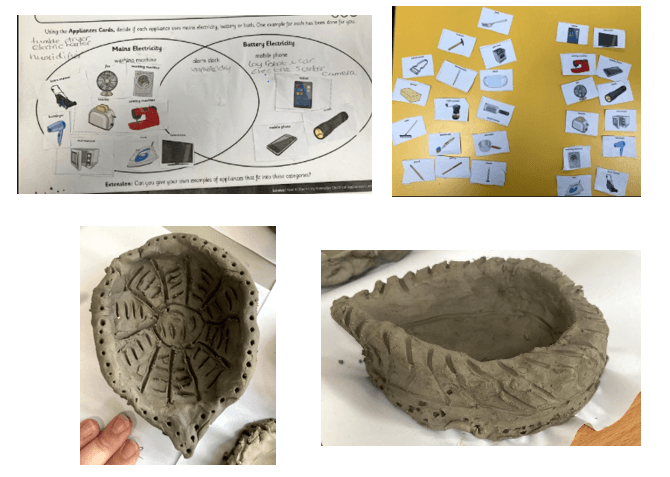 Week commencing 24.05.2021
What a wonderful final week of this half term!
This week we have worked really hard to create our double page spreads all about India and the geography we have been learning this half term. We have showcased our knowledge of its location, the transport they use, trade and Fairtrade and the climate.
We have also been writing our story set in the Indian Jungle. We have focused on using descriptive language based around the senses and fronted adverbials.
I hope you all have a lovely half term break.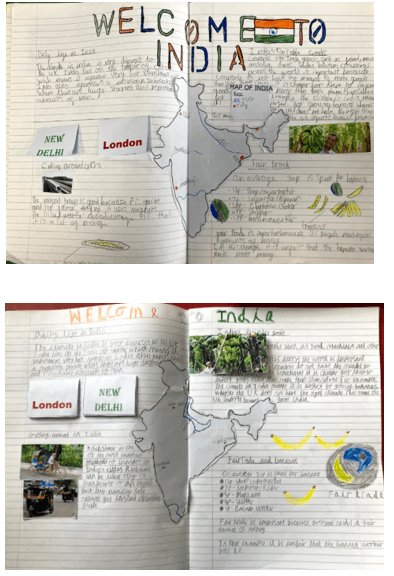 Week commencing 17.05.2021
This week we have enjoyed learning more about the digestive system. We did this in a very practical way where we used everyday objects to represent the different parts of the digestive system. We used banana and cracker to be the food, a sealable sandwich bag as the stomach, orange juice as stomach acid and water as saliva. We then passed the food through the small intestines – or tights – before we then pushed it through the large intestine. It was great fun!
We also recapped our knowledge of perimeter using Numicon. The children did this by writing on the tables and showing their calculations.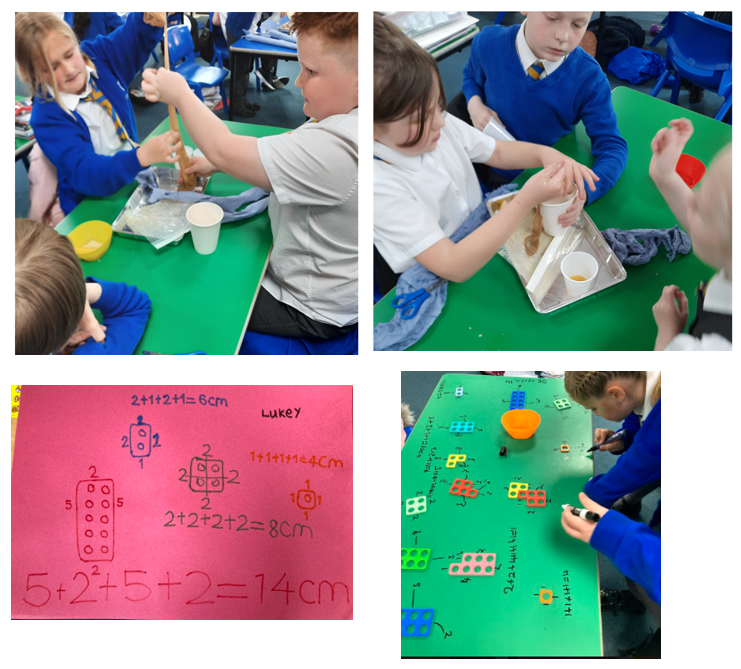 Week commencing 10.05.2021
This week we have had lots of fun designing and creating bug hotels. We thought about the different natural materials we could use and looked at some existing bug hotels to get ideas about how we could put the materials together. We then went to the field to collect materials and created our class bug hotel.
As it is Mental Health Awareness Week, we were looking at how we can connect with the natural world. As part of our PSHE lesson we went outside and created pictures using natural materials.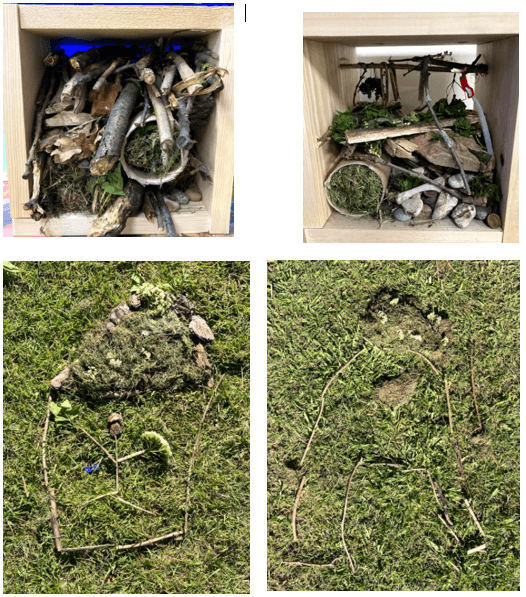 Week commencing 03.05.2021
This week we have been working hard on our diary entries written as if we were Tashi from our class text 'Cloud Tea Monkeys'. We have been focusing on including time connectives, expanded noun phrases and co-ordinating conjunctions to vary sentence structure.
In maths we have been working on symmetry and enjoyed a practical lesson where we challenged our partners to complete symmetrical patterns.